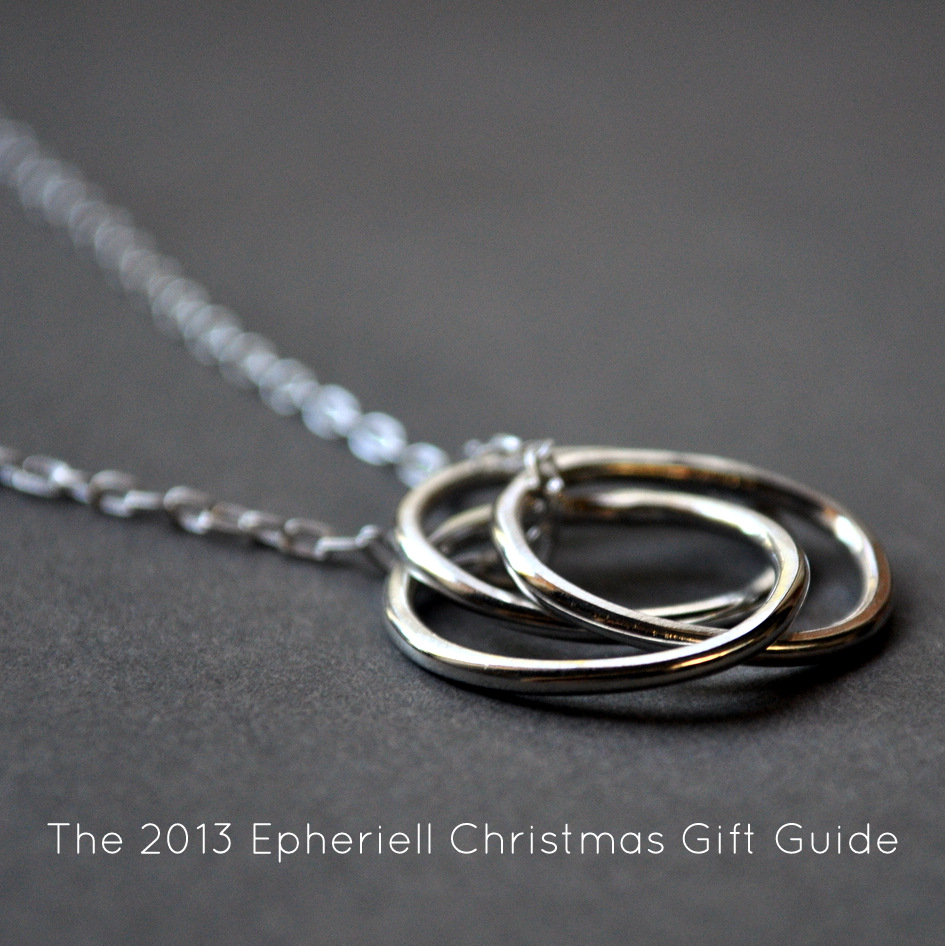 Since Christmas is quickly approaching, I thought I'd spend some time this week putting together a little gift guide to help you find the perfect Epheriell piece for the ladies in your life (and a few things for the gents, too).
I know that a shop with over 300 items can be a little overwhelming to browse through – so this is a great place to find the perfect gift without having to click your way through my entire store. I've done the hard yards for you!
All gifts are sent gift-wrapped and with a complimentary gift note. Just leave your message at the checkout and I'll hand-write it on a gift card for you.
Your Best Friend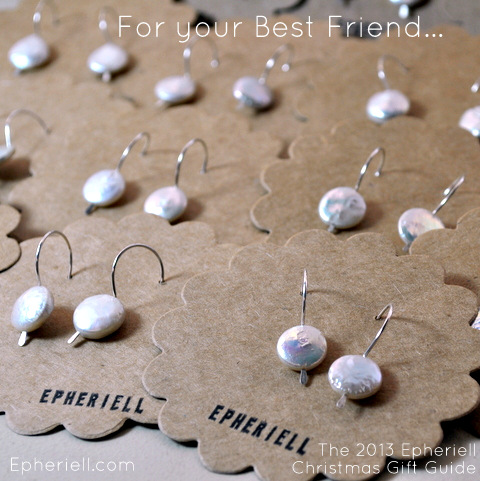 The gift that gives over and over again – buy her a subscription to the Epheriell Earring-of-the-Month-Club! You can get three, six, or twelve month subscriptions.
Perfect for showing your bestie how much you love her.
Your Other Friends
A pair of Urban Eco Earrings, of course! Buy a different design for each of your friends (and remember, if you buy a few pairs – enough to be over $100 – during November, you get another pair for free*!
Your Sister
The Circe Necklace is a perfect gift for your sis – simple, but a little bit different, too.
Your Sister-in-Law
Sweet, petite – a pair of earrings from the Gemdrops Collection would be just perfect. Pick her favourite colour!
Your Wife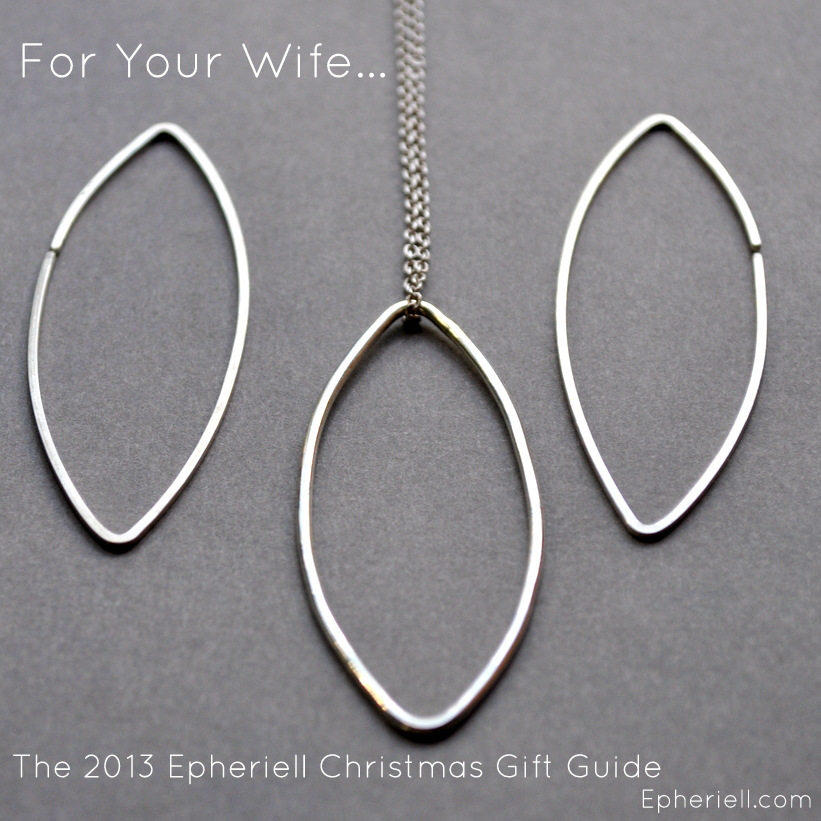 One of the Epheriell Gift Sets would make a perfect gift for your perfect woman. There are quite a few gift sets to choose from, so you're sure to find a design that will suit her!
Your Sweetheart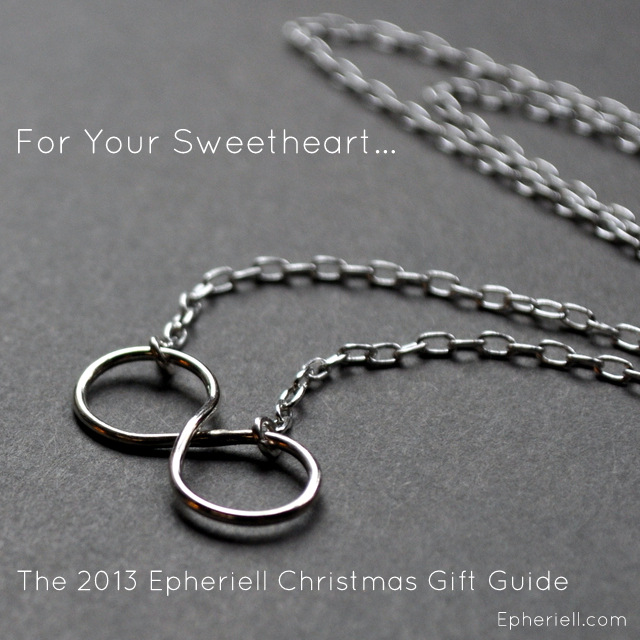 The simplest symbol of eternity – the Infinity Necklace is a perfect choice to show your love and devotion.
Your Mum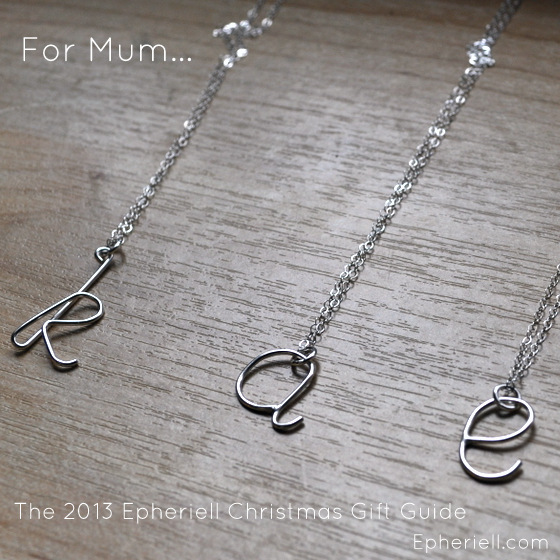 Buy her something very special – a Custom Initial Necklace with the initial of each of her children. You can order up to 5 separate initials… and if you need more, just get in touch to organise a custom order.
Your Grandmother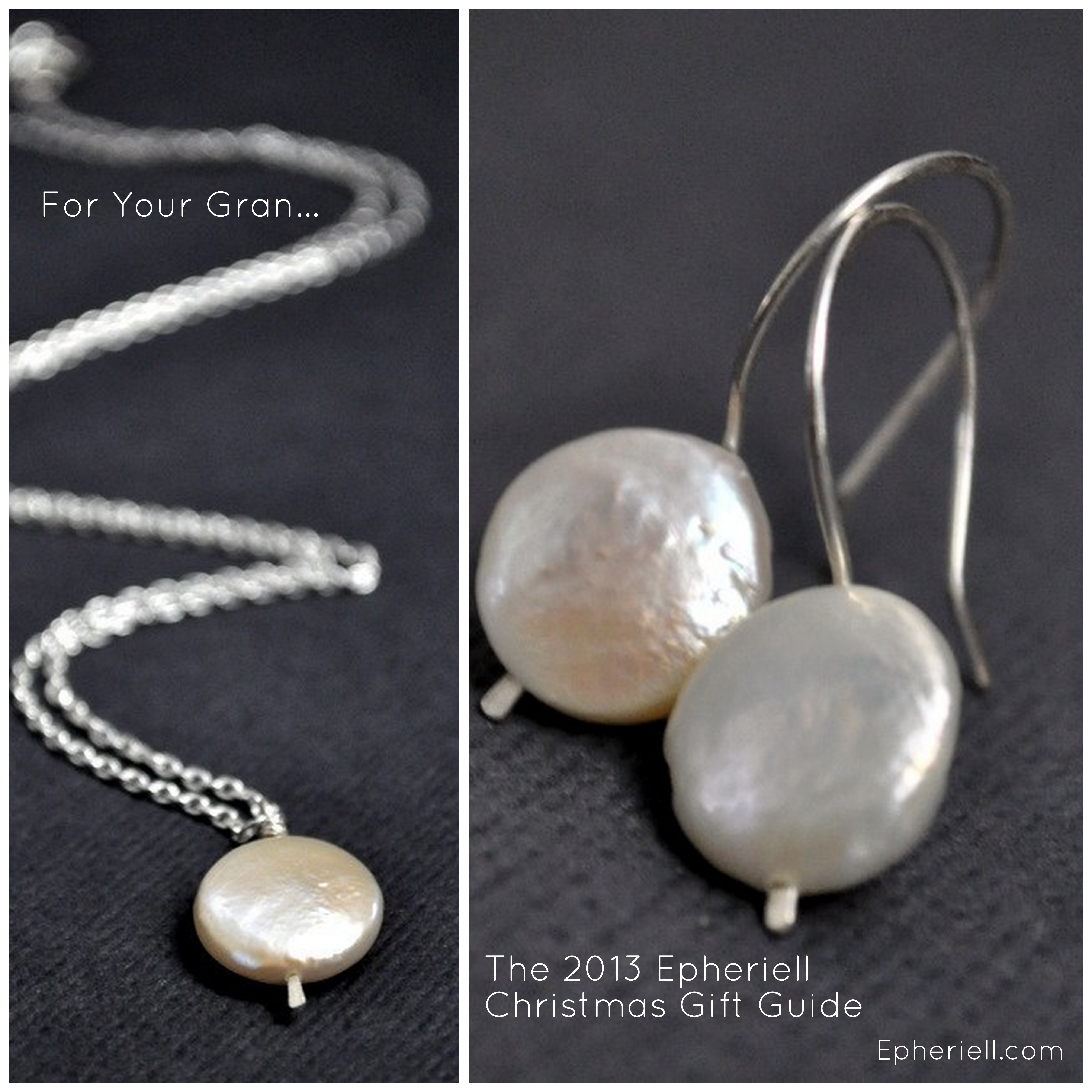 The White Coin Pearl Gift Set is a perfect balance between classic + contemporary. Your Gran will love it.
Your Tween Daughter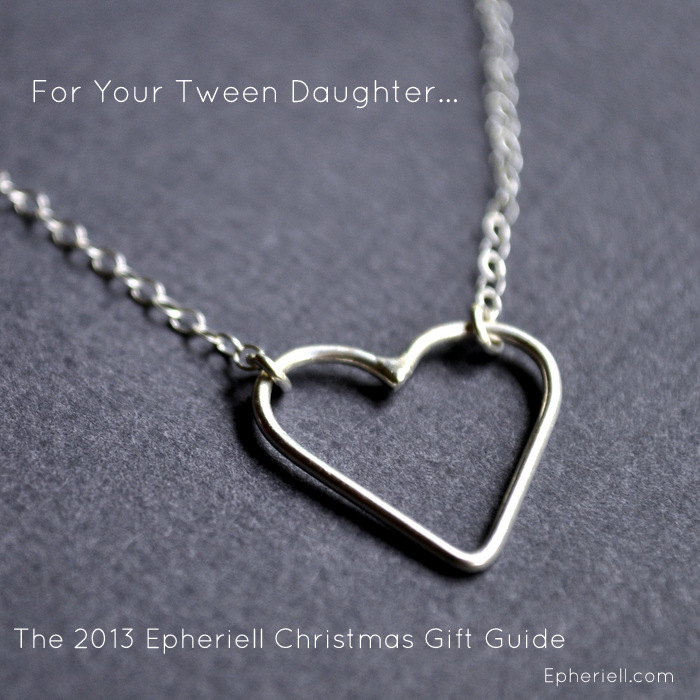 A sweet little Heart Necklace would make the perfect gift for your little girl.
Your Teenage Daughter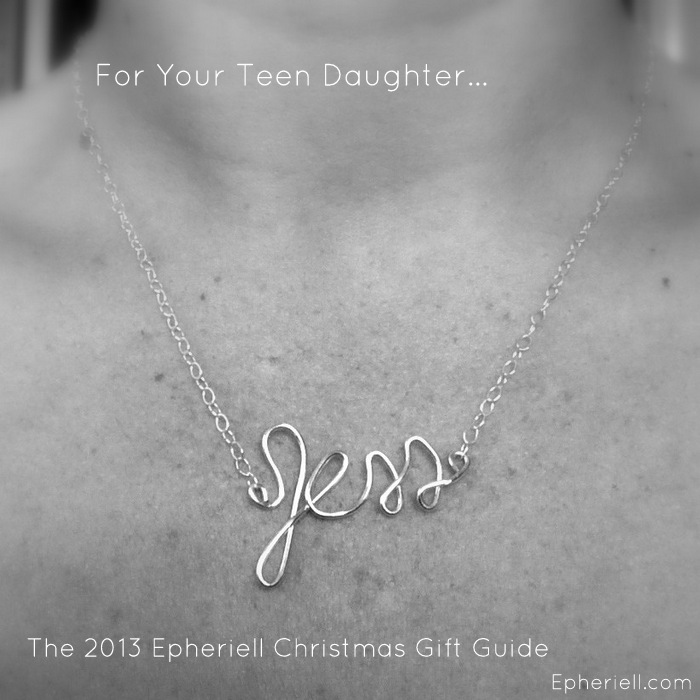 The Custom Name Necklace would make a gorgeous gift – choose her initials or her first name.
Your 20-Something Daughter
The Long Circles Necklace is the perfect statement necklace for your 20-Something daughter – it goes with anything!
Your 30-Something Daughter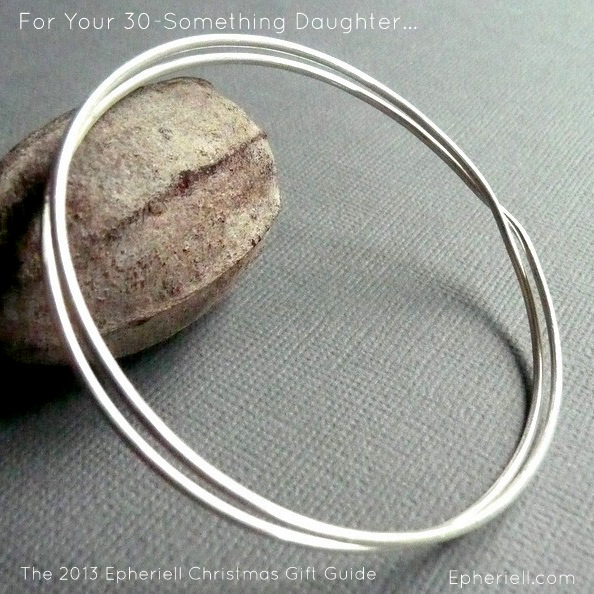 The Infinity Bracelet is a gorgeous twist (literally!) on the classic sterling silver bangle.
Your Boss
The Small Square Earrings are a simple, classic design that would suit anyone.
Your Colleague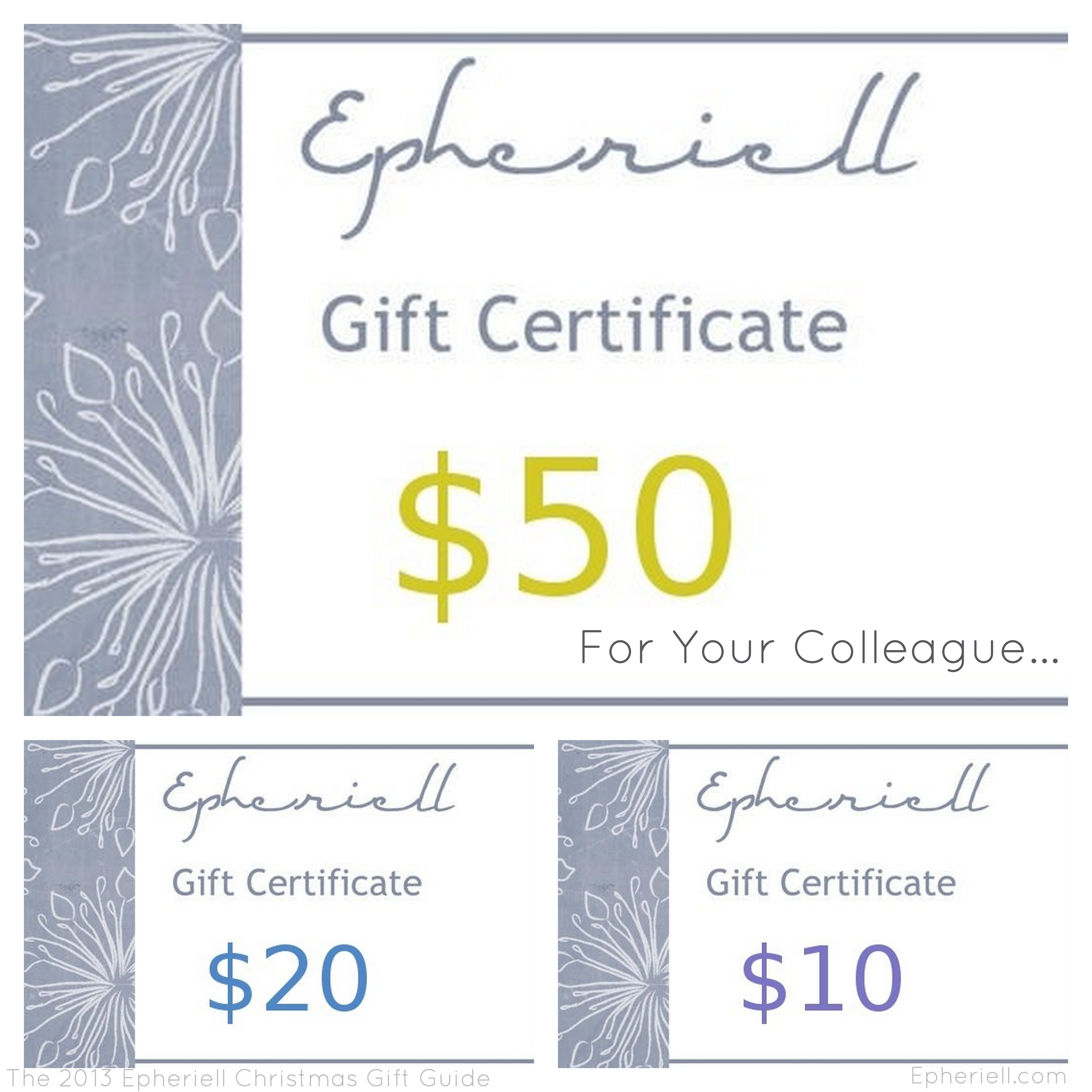 Let her pick something she loves – grab her an Epheriell Gift Certificate!
The Fashionista
The gorgeous Phoebe Necklace – featuring a chunky faceted lapis lazuli stone – one of humankind's most sought-after and ancient stones. Paired with a modern chevron element, this is a unique piece!
The Musician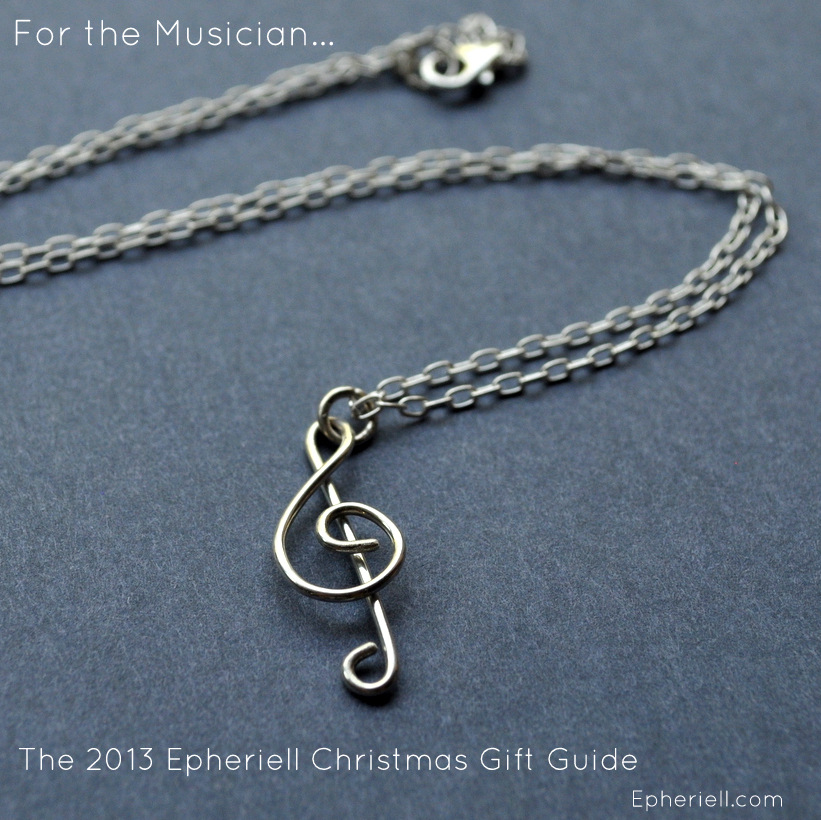 A piece from the Treble Clef Collection would make the perfect gift for that musician you know.
The Drama Queen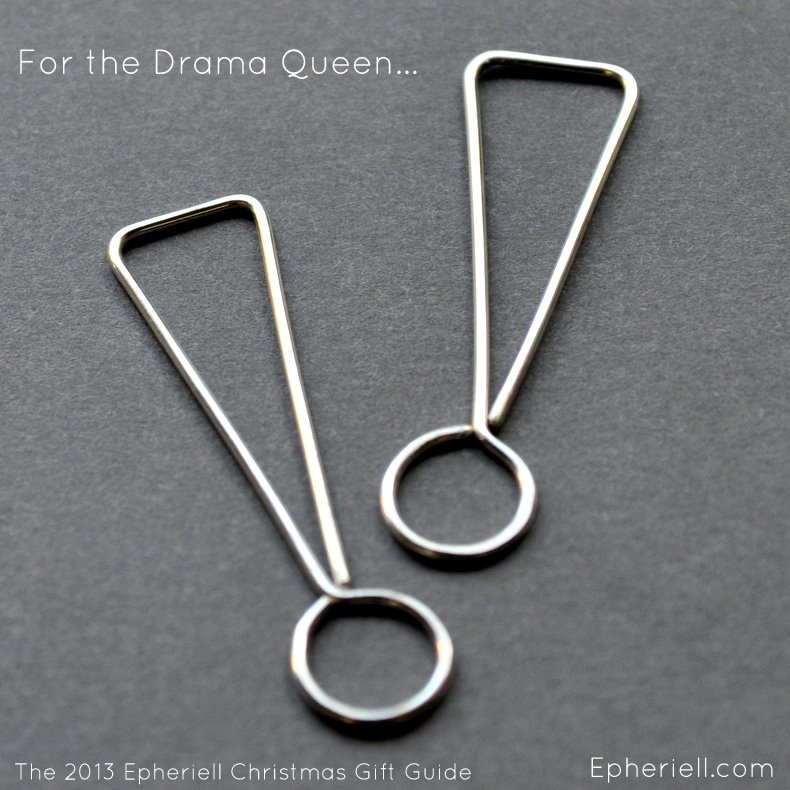 The Exclamation Mark Earrings will reflect her love of being centre-stage!
The Writer/Editor/Word-Nerd/Teacher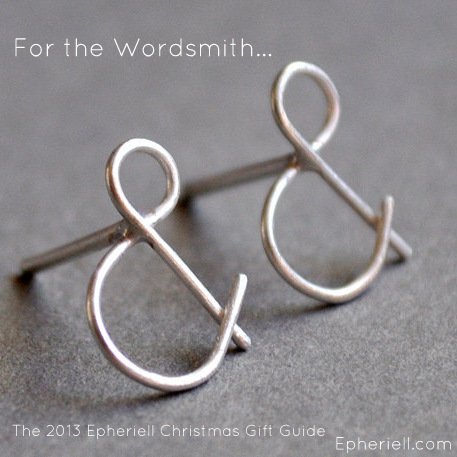 Deck her out with this sweet pair of Ampersand Stud Earrings! One of the most beautiful characters in the English language – always a fave.
The Instagram/Twitter Addict…
Know someone who is attached to twitter at all times? These @ symbol earrings would make an awesome gift.
Finally… a Stocking Stuffer!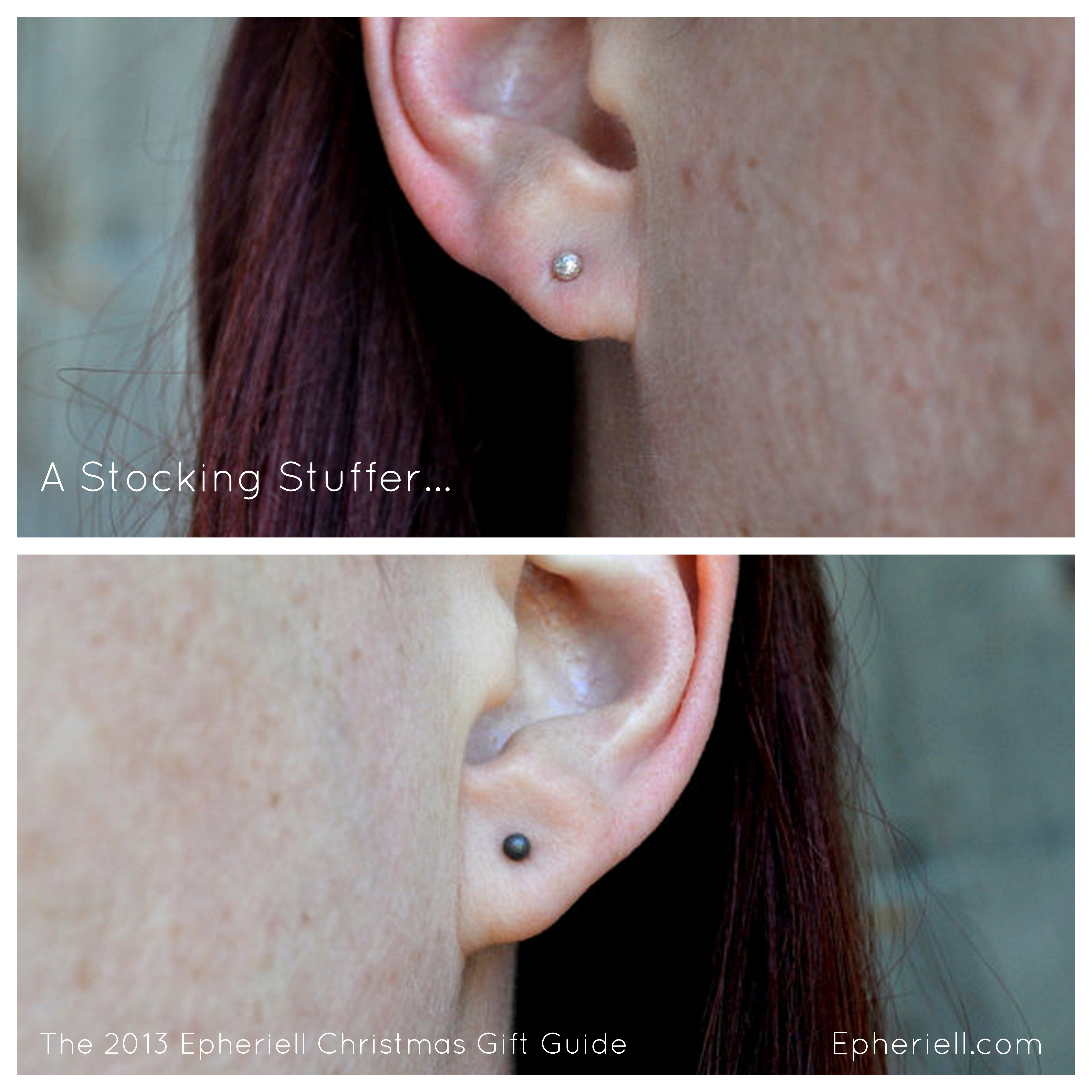 The tiny stud earrings -Â either silver or oxidised – every girl needs a pair of simple stud earrings.
And hey, why should the girls have all the fun?
Your Husband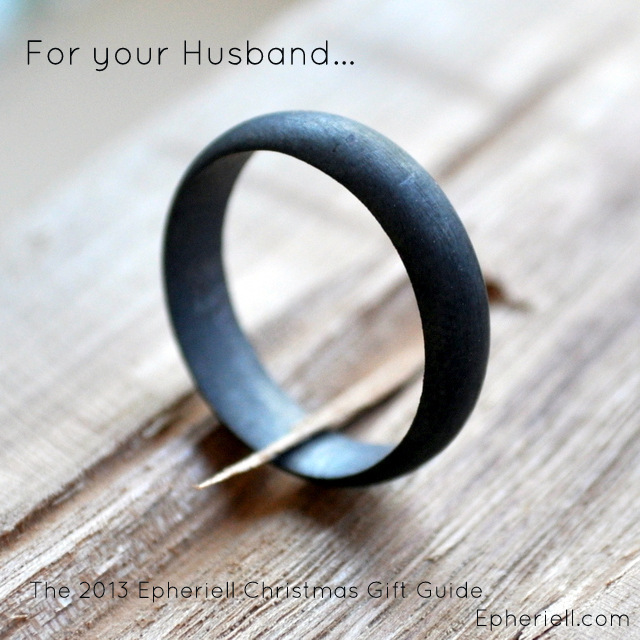 Give him this super-popular design – the Oxidised 5mm Band. (Just steal his wedding ring to get his size on the sly – and it should fit his ring finger on the other hand!).
Your Boyfriend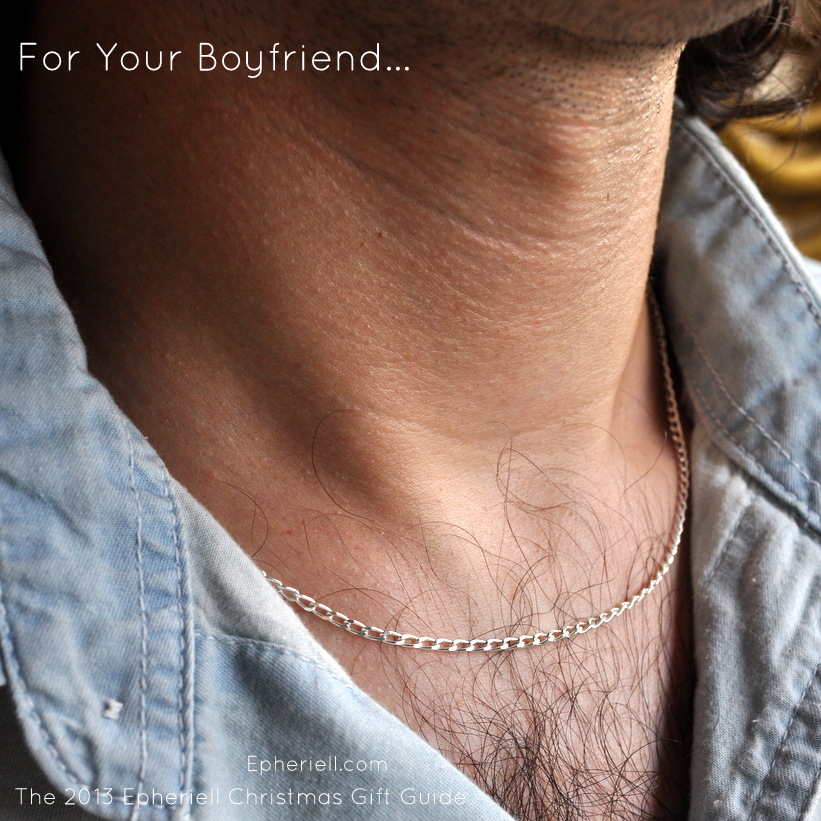 A simple, masculine chain necklace – diamond cut curb chain – available in multiple lengths.
I hope this has helped you find the perfect gift for the special people in your life this Christmas!
***
**Christmas Last Order Dates**
Australia – 10th December
Everywhere Else – 1st December
(any orders placed after these dates will NOT be guaranteed to arrive in time for Christmas)