Meet the Makers
Jess Van Den + Nick Bianchi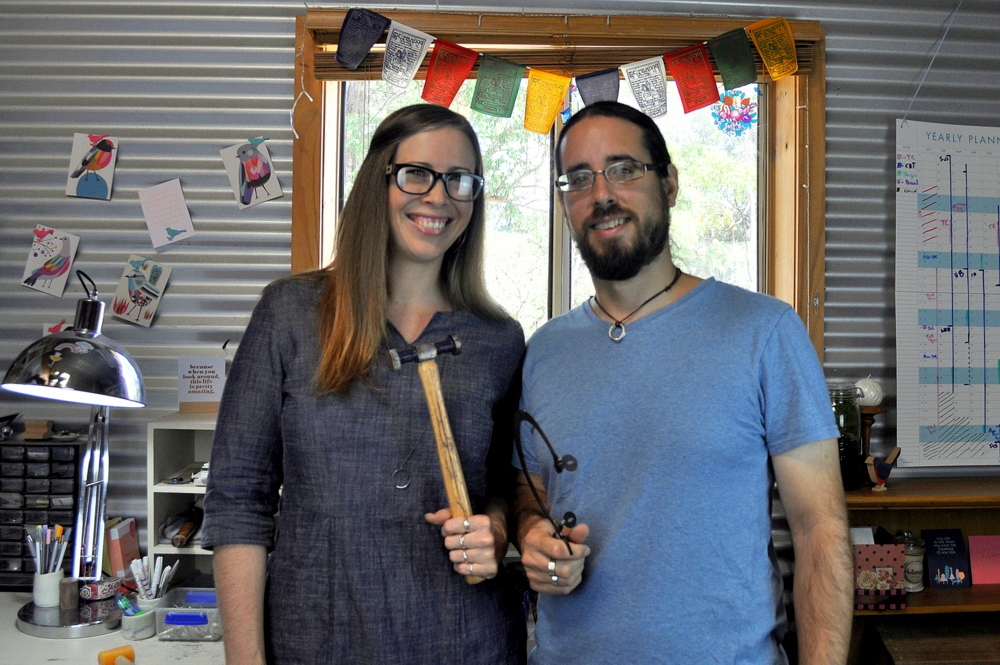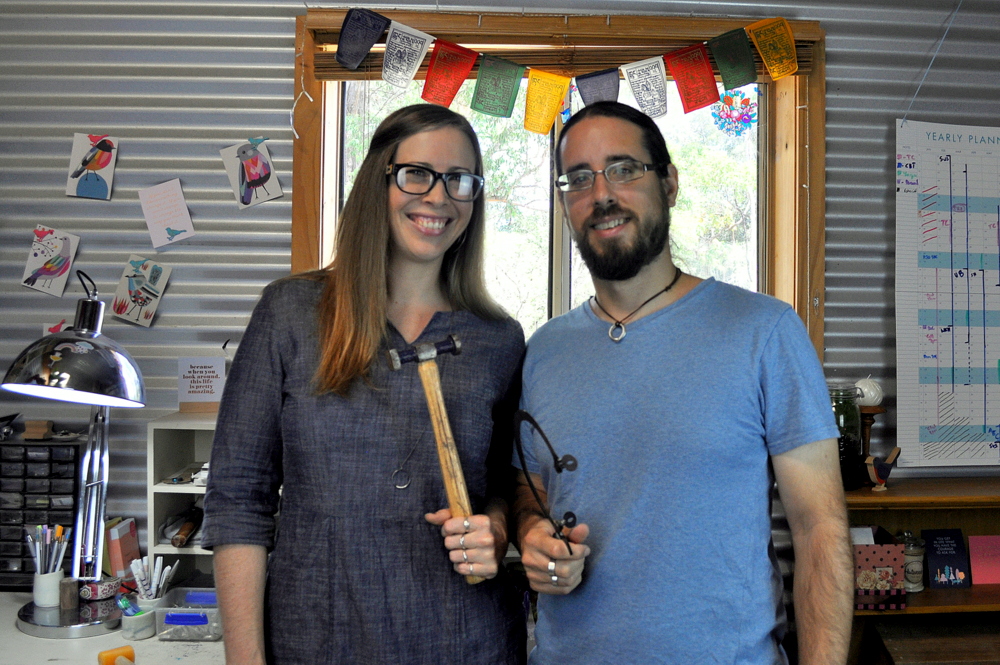 What We Do
We don't just make jewellery we make memories out of sterling silver. Keepsakes, treasures – love in material form.
We help make a woman feel effortlessly beautiful and classy. We help make a man feel proud to wear a symbol of love and dedication on his hand.
We make a gift that your daughter, mother, aunt, sister, best friend, husband, wife, lover, sweetheart… or you (because we all deserve to give ourselves gifts as often as we can) can keep and cherish for a lifetime.
We specialise in crafting sterling silver wedding rings for couples all over the world, and we adore being a small part of their love story!
From our hands to yours, with love. That is a promise.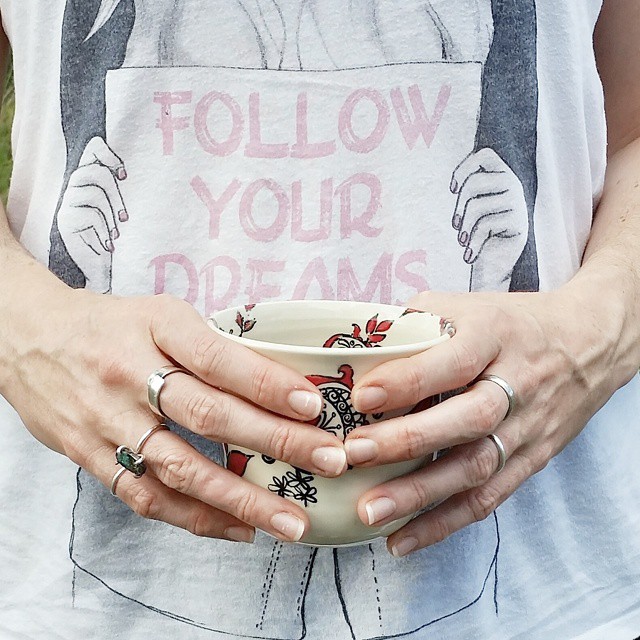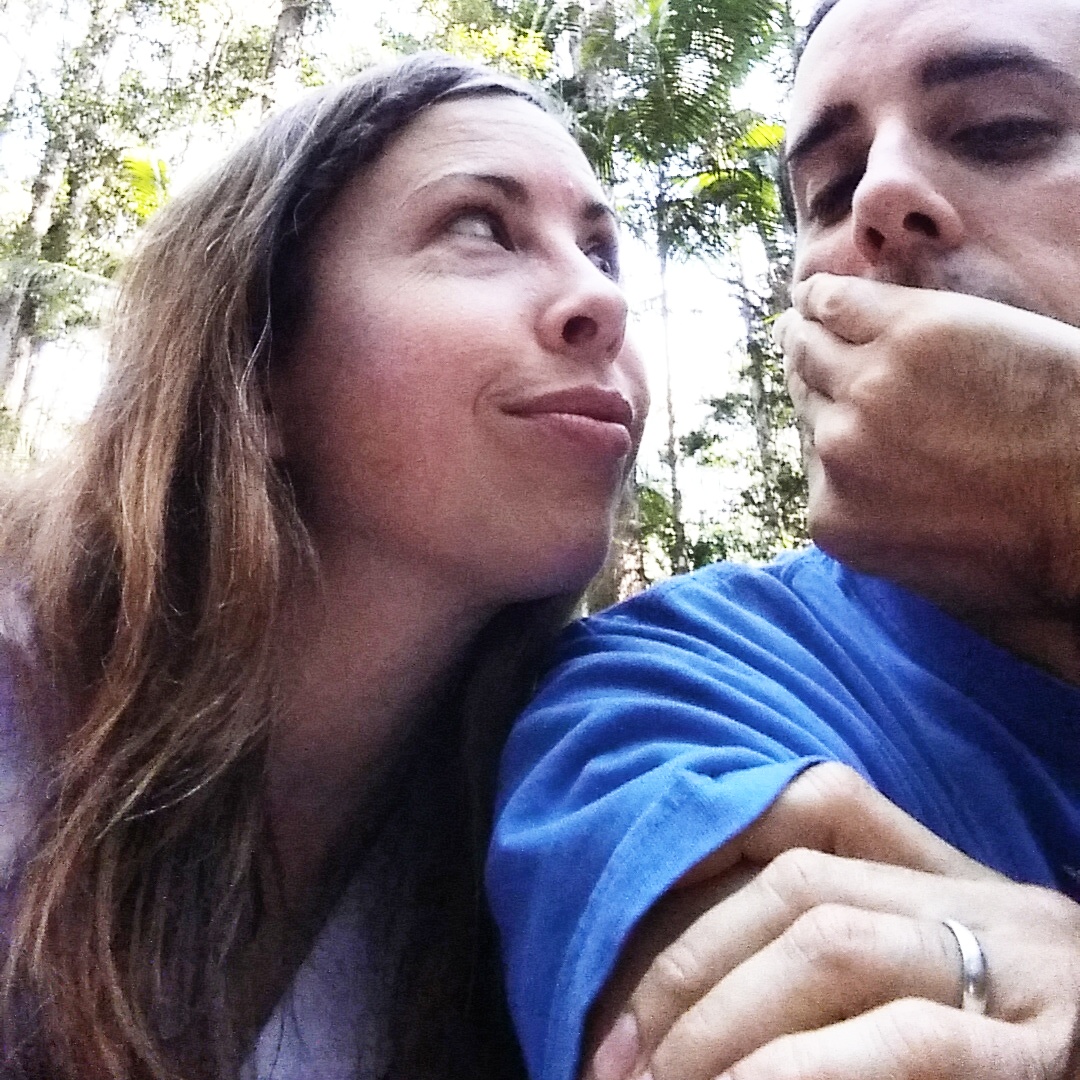 Why We Do It
Our core values in business and in life are freedom, quality, fun, and passion.
We deeply value the freedom running our own microbusiness gives us from setting our own hours, commuting from one room to the next, stopping to share lunch together every day, taking days off when the weather is good to get outside for a hike or a kayak, to just the pure pleasure of knowing we are the master and mistress of our own destiny each and every day.
We value the freedom that it gives us to make each and every order specifically and specially for you and you alone  in the size, style, and timeframe that you need. There are no stock pieces in this studio. You order we make YOUR jewellery for you alone.
We value quality in the delicious and (mostly!) healthy food we eat, the handmade and preloved clothes we wear, and the way we spend our limited time on this earth.
We obsess about the quality of our work from the moment your order hits our inbox to the moment you tell us you've received it safe and sound. We carefully craft each and every piece of jewellery by hand, using techniques both ancient and modern, to an extremely high standard. If it's not as perfect as we can make it, we do it again (and again) until it is before it leaves our hands for yours.
We value fun from watching sci-fi and action movies on a Friday night while eating our favourite takeout (we're simple folk!), playing with our cats, jumping on the trampoline (it's not just for kids…), playing whatever music takes our fancy as we work at home – barefoot – with the occasional dancing break for me.
We love wrapping up each piece of jewellery with a ribbon and a handwritten message imbuing the joy we feel in our life and work in every piece we send out.
All of this is done with passion. Joie de vivre. Because we wake up every day and live a life we love.
The passion we have for life translates to the passion we have for our work because the two things are enmeshed, entwined, and feed each other. Without the gift of our work, we couldn't live this life we adore. Without the gift of our gorgeous customers, there would be no Epheriell.
YOU are the one who allows us to live this life we love every day.
We believe the purpose of life is to LIVE it every single day to love what you do, and do what you love.
Thank you for being a part of the story of our life.
 Who We Are
Jess Van Den + Nick Bianchi – partners in marriage and making.
I (Jess) am the designer, email-answerer, earring and necklace maker, and marketer. Nick is the ring maker, packer, bookkeeper, and the one who keeps my feet on the ground (and he is possibly the best cook in all of the world – no, you can't have him).
I grew up around Brisbane, Australia – Nick hails from Southampton in England. We met when he was backpacking here in 2007 and I was working as a science communicator for the Queensland Museum… and through a rather long story of happenstance, luck, love, and creative discovery, we now we live and work together running Epheriell in a solar-powered home studio in the countryside just north of Brisbane.
Nick and I love to travel – we've got a Transit Van that we converted from an empty shell into a campervan called 'The Luggage', and we often take little – and big! – trips all over Australia. We also love hiking and kayaking. I also rely on my daily yoga practice to stay happy and healthy!
When we're not working, you'll probably find us reading our kindles, pc gaming, cuddling our cats Alice and Sir Teddington while watching Netflix, or spending time gardening somewhere around our multi-acre country property.
We also run the website Create And Thrive – which helps people learn how to turn their handmade hobby into a successful full-time online business.
See how we make our eco Sterling silver wedding rings!
Get In Touch
Want to ask us anything about our jewellery? Please don't hesitate to get in touch.
Jess responds to emails Mon-Fri 10am – 4pm.
Would you like 10% off your order?