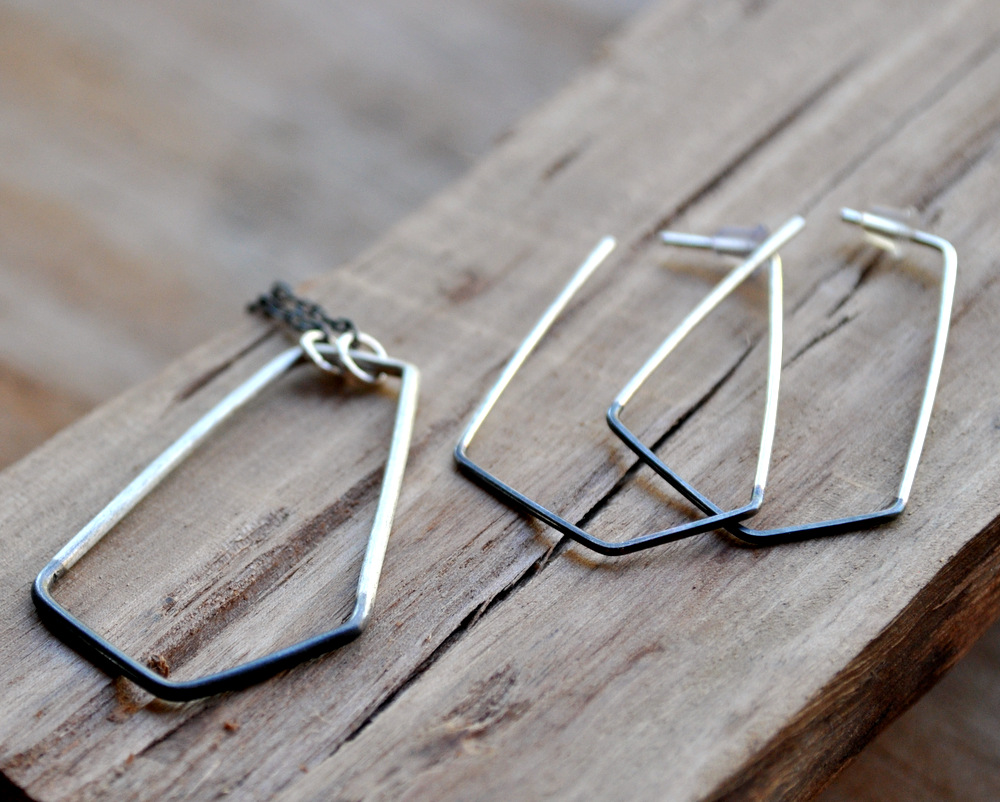 I've been wearing these pretties almost exclusively for the last few weeks, test-driving them – and I'm a little bit in love.
It's the new Two-Tone Geo set of Earrings and matching Necklace.
I craft these from sterling silver, then dip them into an oxidising solution to give them the two-tone effect – it's really quite striking! I'm aiming to release more jewellery with this effect in future – so I'd love to know what you think of it!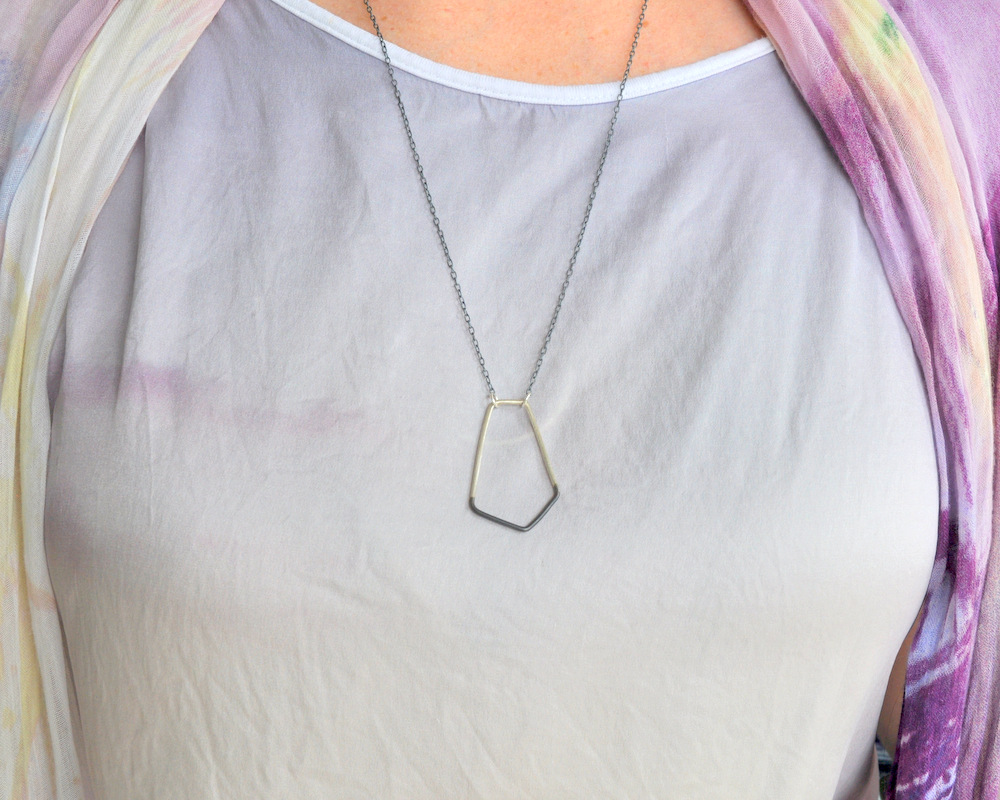 The design is also ever-so-slightly asymmetrical – which gives it a little more 'oomph' and catches the eye.
I co-opted Teddy into this photoshoot – I don't think he was overly amused…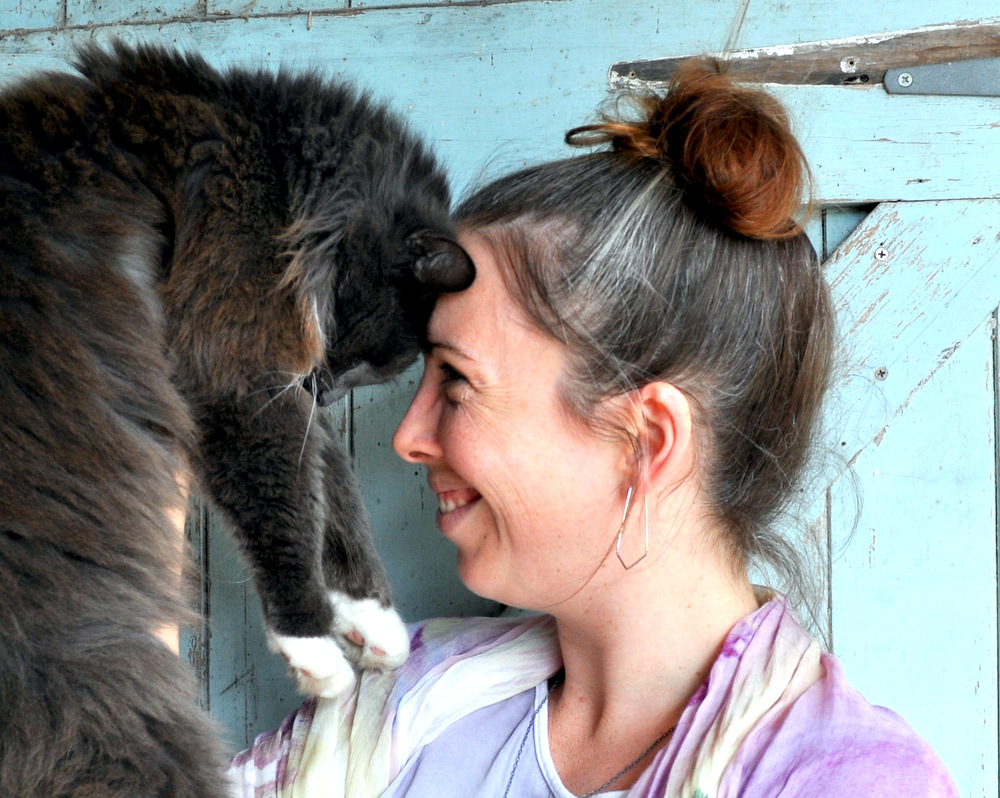 You can see in this photo how the necklace has some movement to it – due to the fact that it's hung on two jump rings, rather than one. I often find myself fiddling with it – if you like to play with your jewellery, this is a good one for you!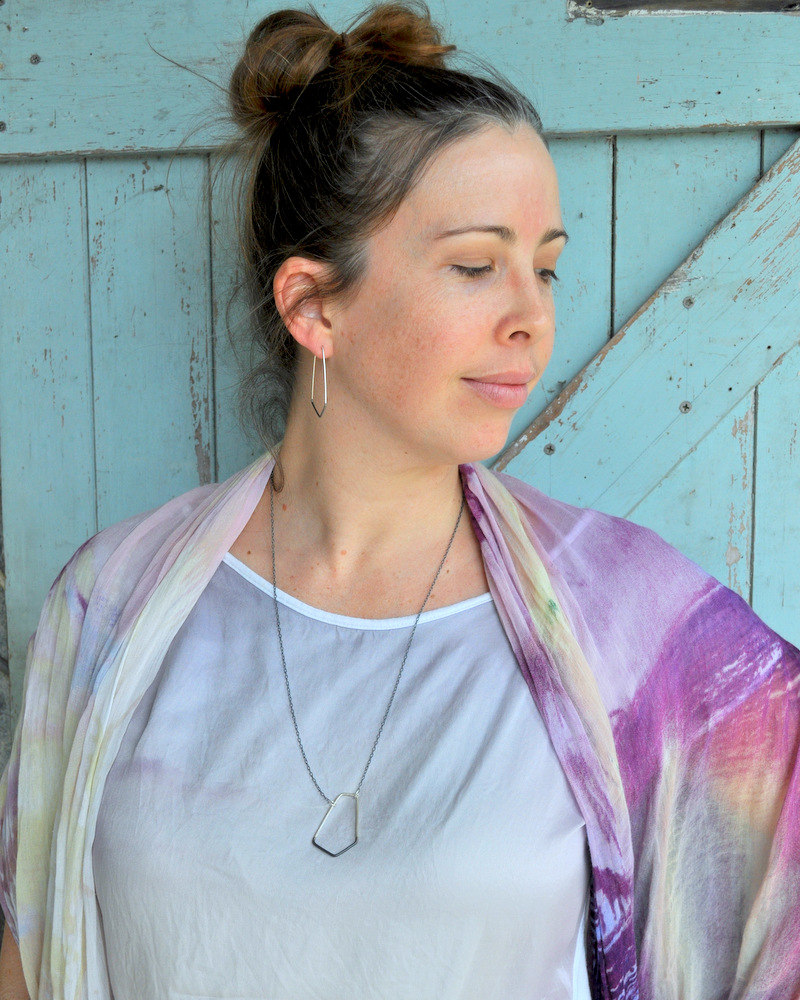 If these look like your cup of tea, you can check out the earrings here, and the necklace here.