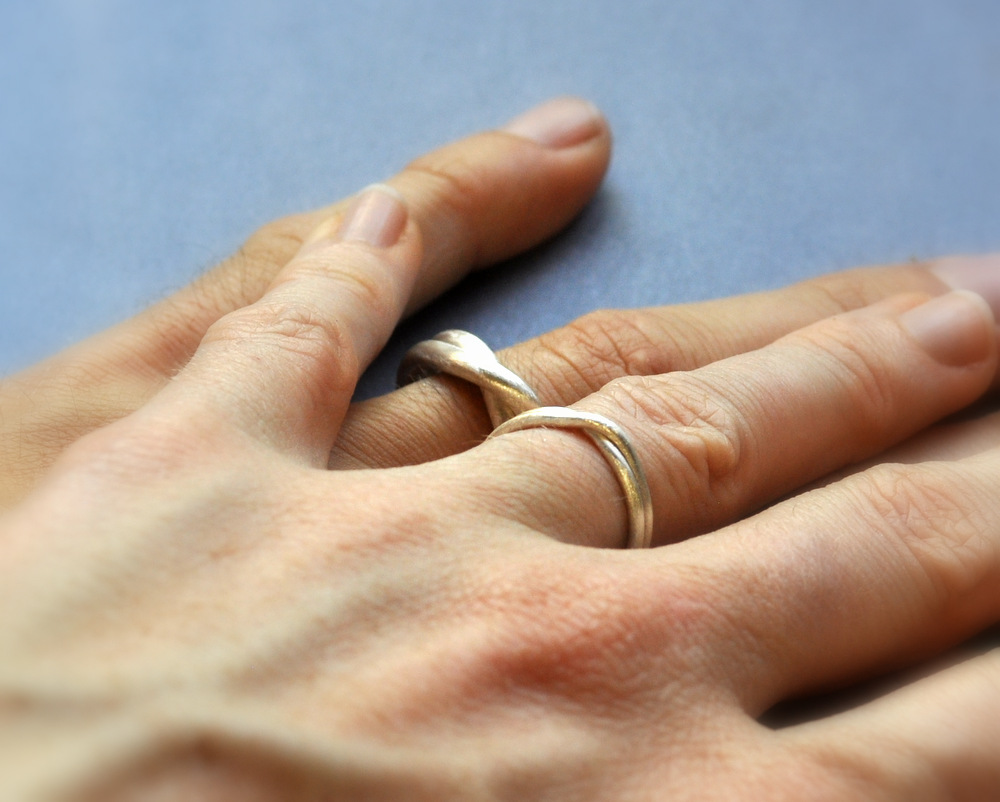 I've had a few people order these Men's and Women's Infinity Rings as wedding bands in the last few months, so I thought it was time to put them together into a wedding band set.
They are handmade from recycled sterling silver round wire, and both rings have a lovely satin matte finish (though I can make them with a high-shine finish, too!).
Each band has no beginning and no end – but cross over in the the eternal symbol of love forever entwined.
The men's ring is pretty chunky – 6mm wide and 6mm high at the highest point. The women's ring is much more delicate – just 3mm wide and 3mm at the highest point – the rest of the ring is just 1.5mm high.
You can see the set in the shop here.
The two infinity rings are, of course, also still available separately.