Since I've released the new Oxidised Urban Candy Earrings, I thought it would be fun to give a pair away to one of my Silver Service subscribers!
Even better, I'm going to let the winner choose their colour and design – because I like giving you what you want 😉
So, check out the designs available and get dreaming!
Remember – to be considered for the giveaway, you have to not just stay subscribed, you have to be an active subscriber.
My definition of an active subscriber is someone who has opened an email from me within the last 3 months. So, if you regularly open emails from me great! You'll be in the draw. It's my way of rewarding engaged fans
(Yes, I have magical ways of telling if you've opened my emails…)
Speaking of rewards who won the March giveaway?
Why, the winner of a Petite Custom Initial Necklace is Cassie B! Congratulations! I'll be in touch very soon.
Want to be in the draw?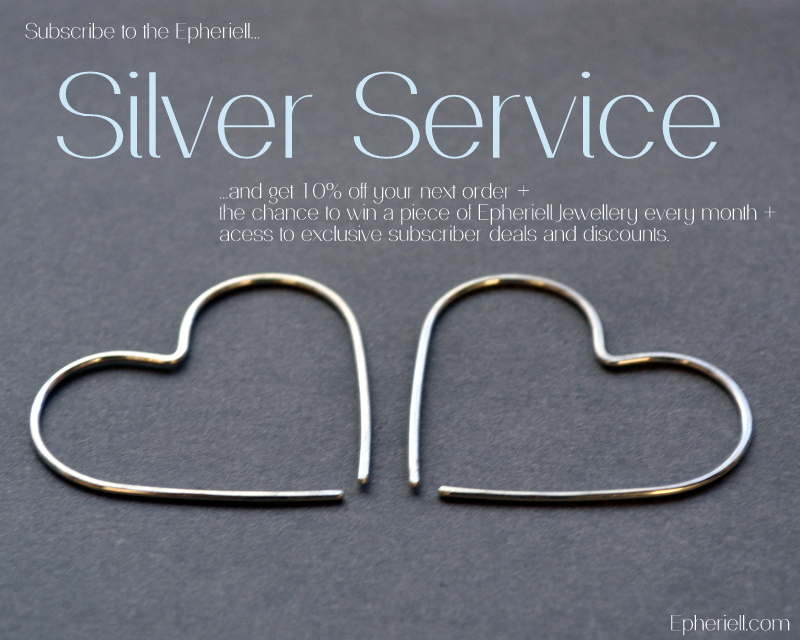 If you're already a Silver Service subscriber, just sit back and keep your fingers crossed (but make sure to remember to open emails that you find interesting to ensure you're in the draw)!
If you're not yet subscribed, hop on over here to sign up (for free of course) to the club. You'll get emails a few times a month letting you know about new Epheriell products, specials, what our cats have been up to (kidding… or am I?) and you'll also get 10% off your next order.