Let me introduce you to these new pretties – the Rubble Earrings.
Each stud is one-of-a-kind, handcut and finished – handmade from raw recycled sterling silver in sheet and wire form.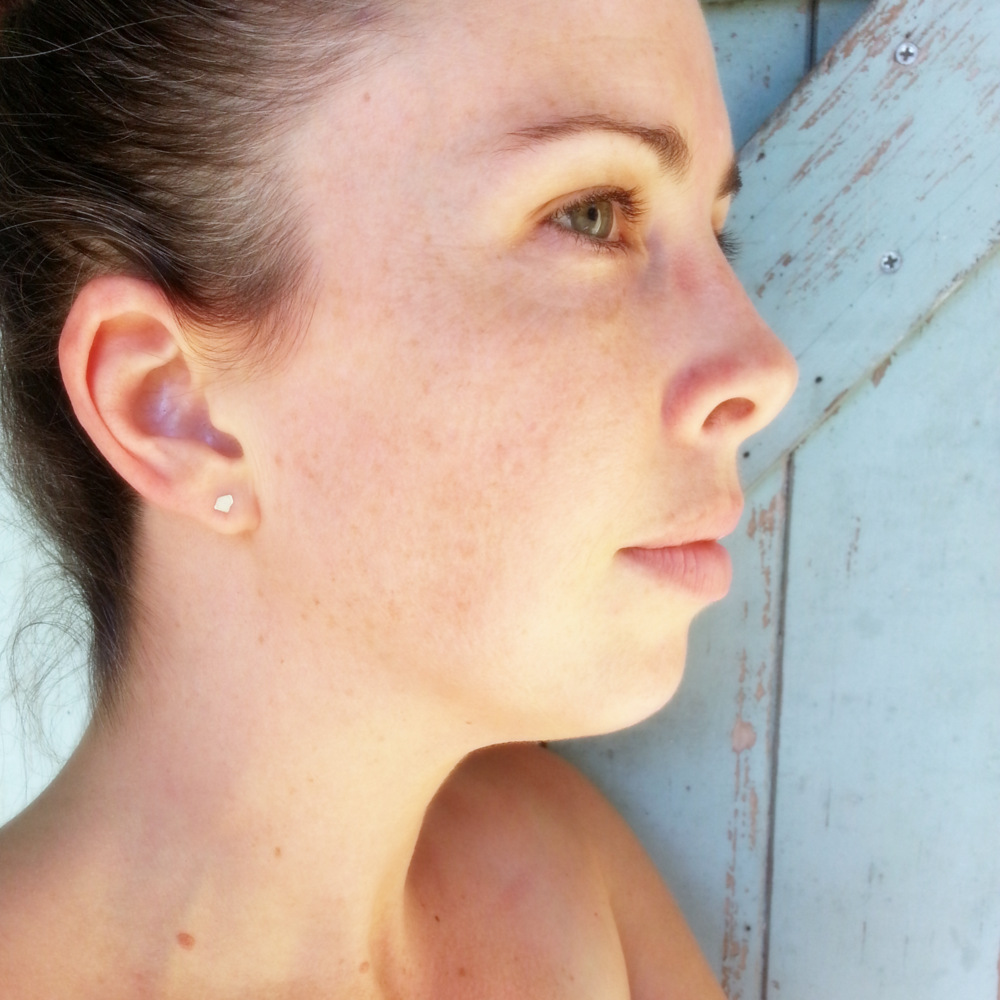 I handmake these unique, asymmetrical sterling silver stud earrings from the offcuts of silver sheet left over from cutting out other designs.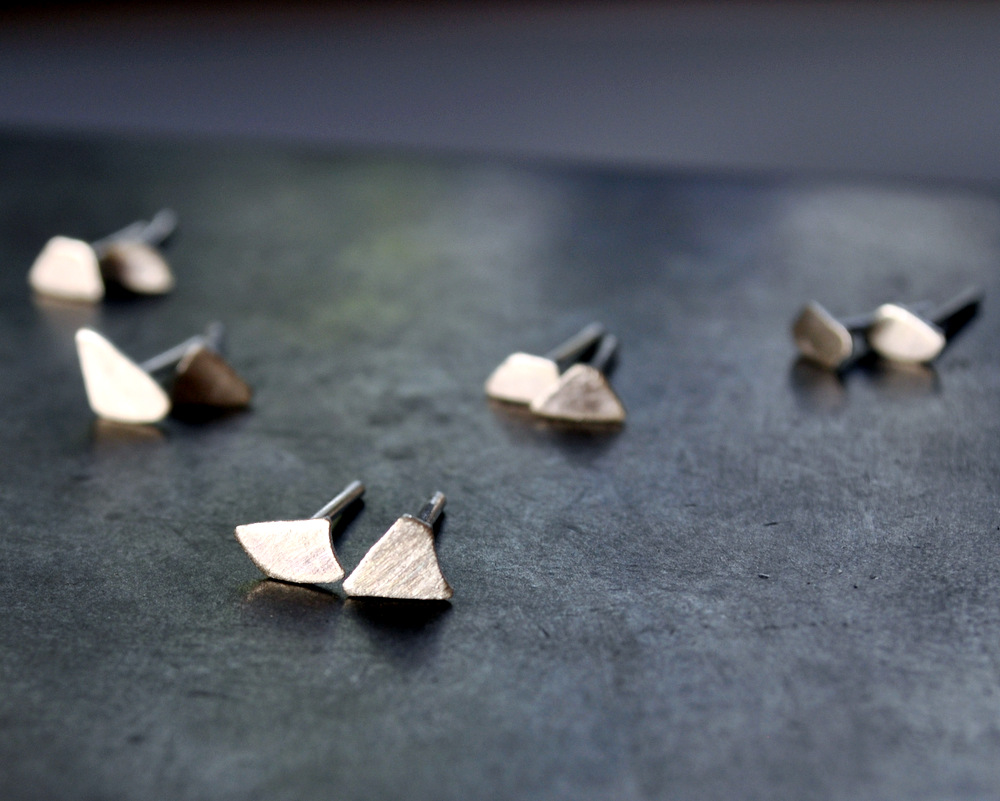 Each one is cut freehand, and is therefore completely unique – no two shapes will ever match or be exactly the same.

They are perfectly imperfect.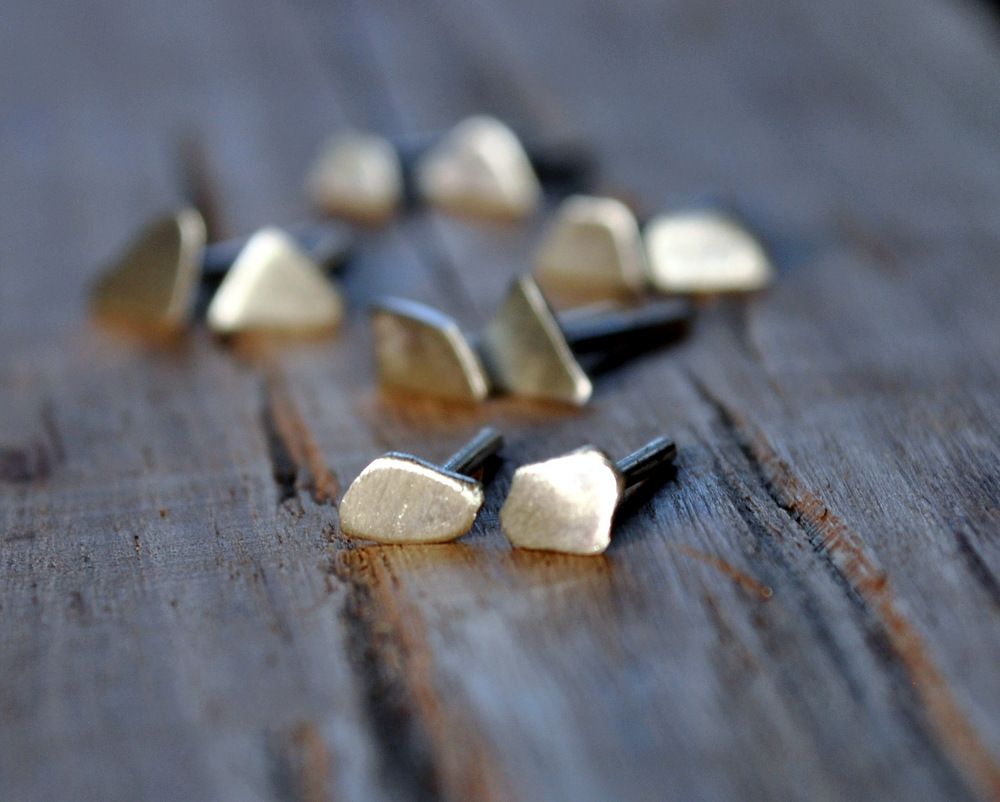 Once I cut them out, I file off any rough edges or corners, and give them a quick sand before soldering the handmade post onto the back, and giving the whole earring another sand and polish. I tell you, it's a challenge to work on something so tiny!
But it's worth it – these make the perfect 'don't need to think about it' earrings to pop in any time. They may be tiny, but the matte finish catches the light beautifully, and their asymmetric shape gives them a unique look.
Their asymmetric nature also makes them a perfect set for those of you who have additional piercings – which is why they're available in quantities of one through to five.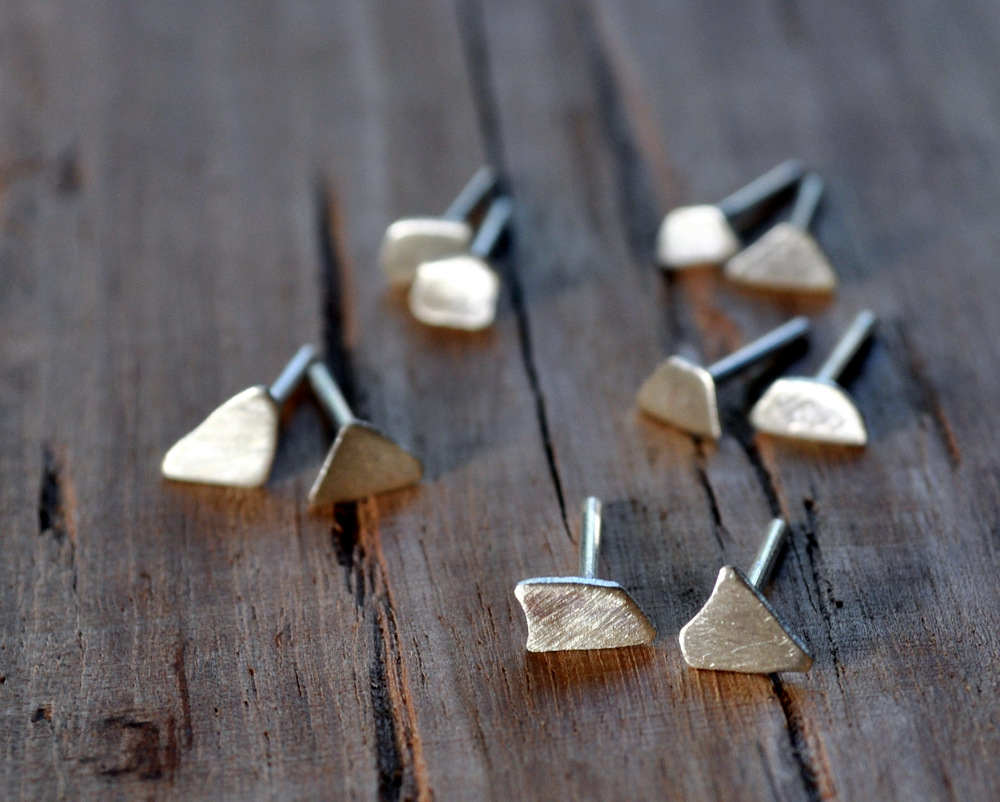 You can get your hands on them in-store right here!