For AGES now, I've been getting pretty regular messages from potential clients asking me 'do you engrave'?
Alas, the answer is no – because I'm neither a trained engraver, nor do I have eleventy-squillion dollars to spend on an engraving machine.
However, it got me thinking, and I realised there WAS something I could do – hand-stamped personalised wedding bands.
And so, the Secret Message Rings were born!
I've created a set of flat bands (because curved bands are a bit too tricky to stamp the inside of) in all three standard Epheriell finishes – mirror shine, matte, and oxidised.
You can personalise them with up to 15 characters – all letters, numbers and the & symbol.
I'm really pleased with the result – but take a look for yourself. What do you think?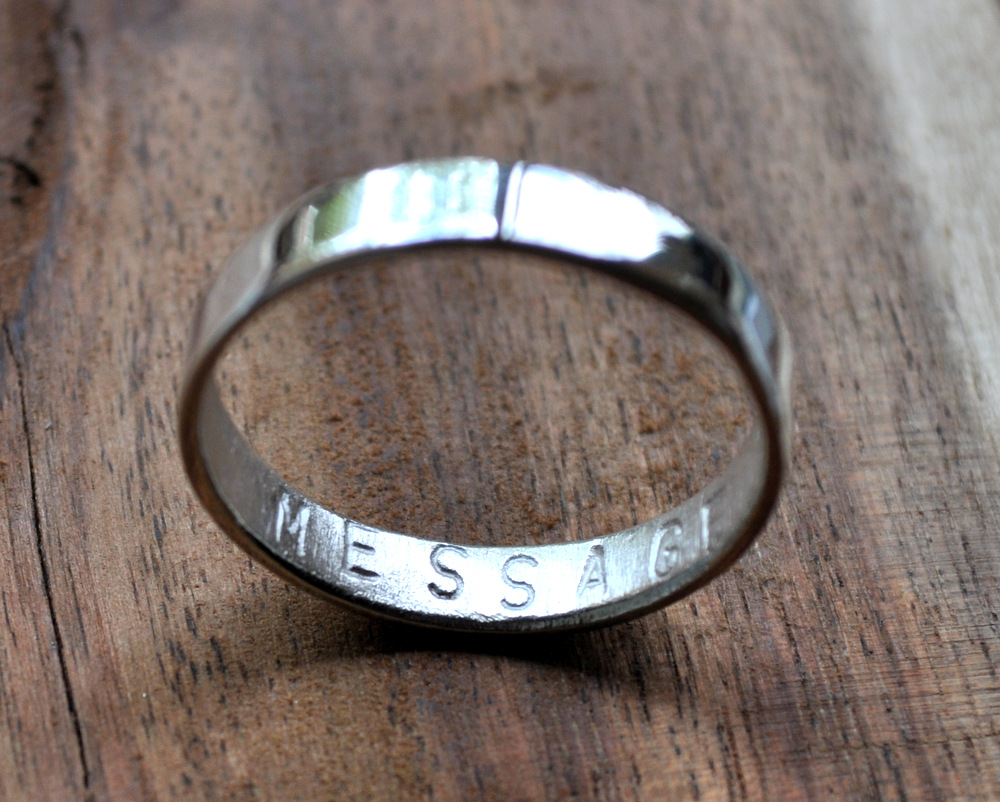 Mirror Shine 3.7mm Secret Message Ring
 Mirror Shine 6mm Secret Message Ring
 Mirror Shine Secret Message Ring Set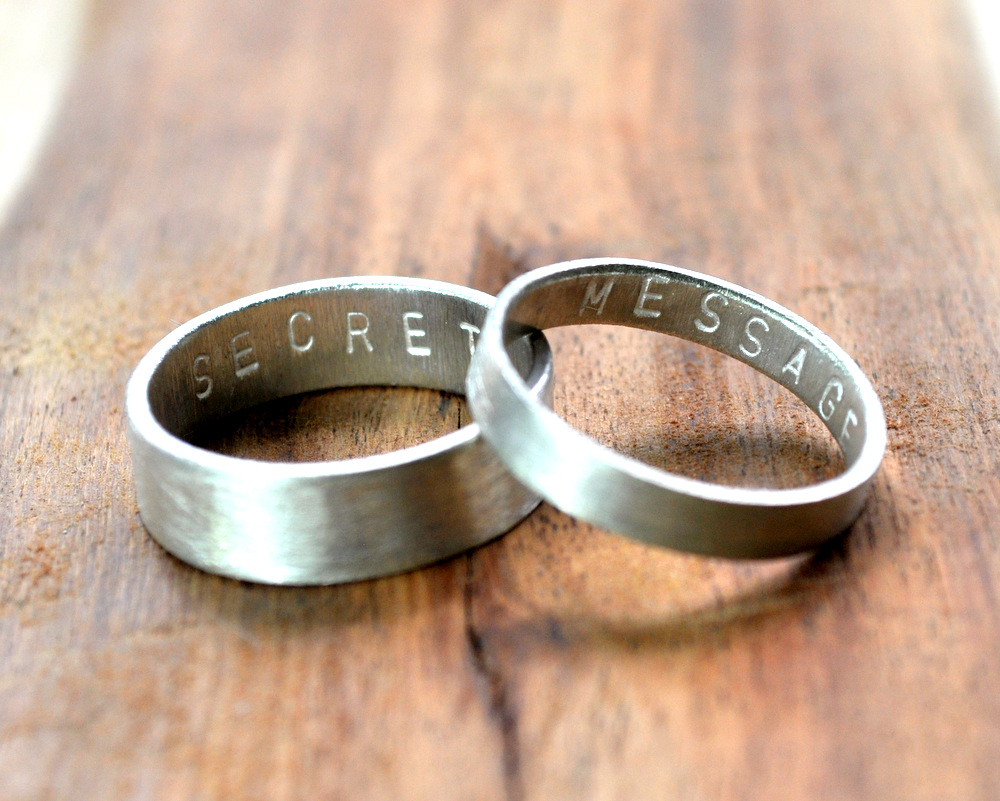 Matte Secret Message Ring Set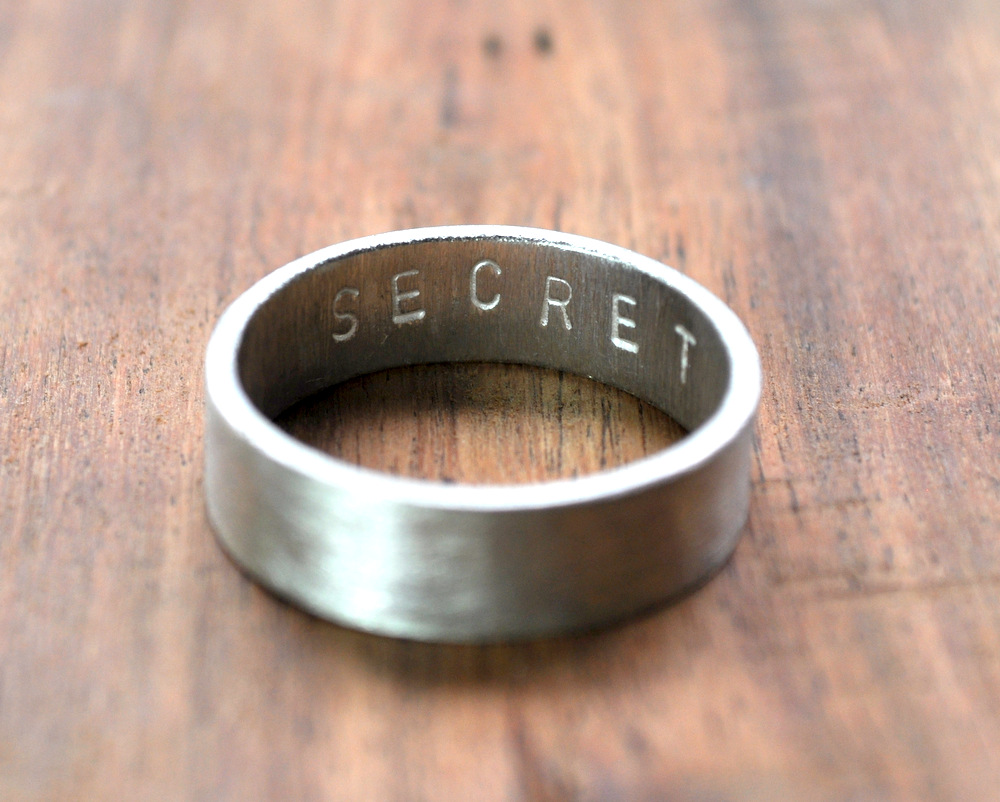 Matte 6mm Secret Message Ring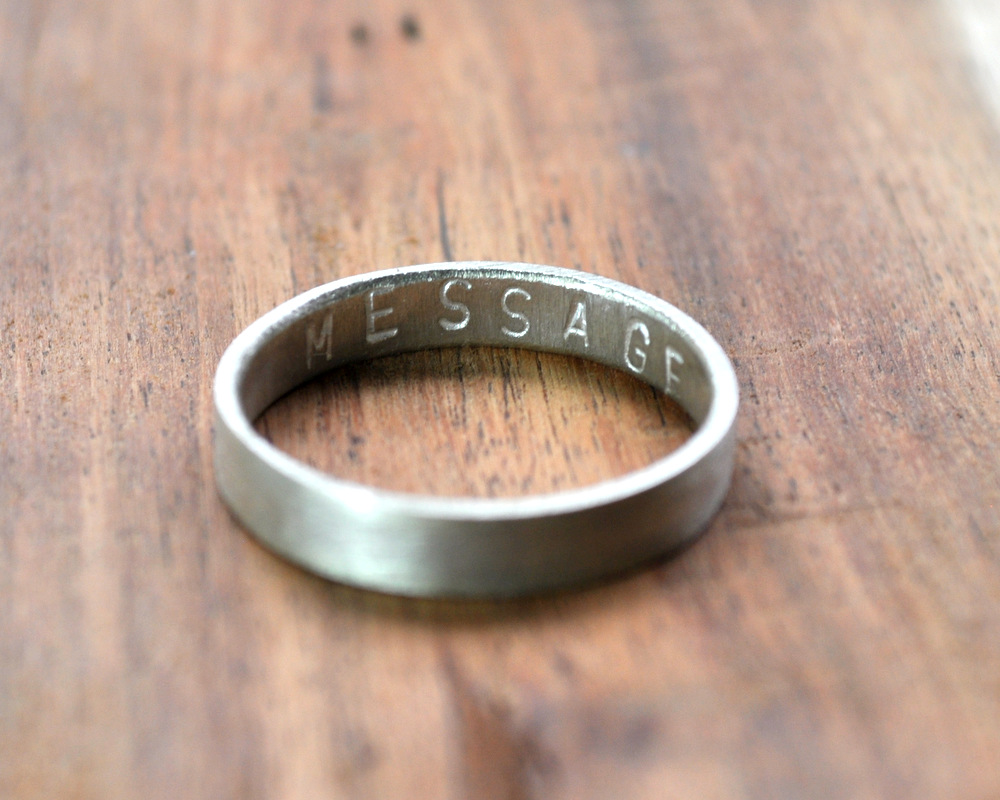 Matte 3.7mm Secret Message Ring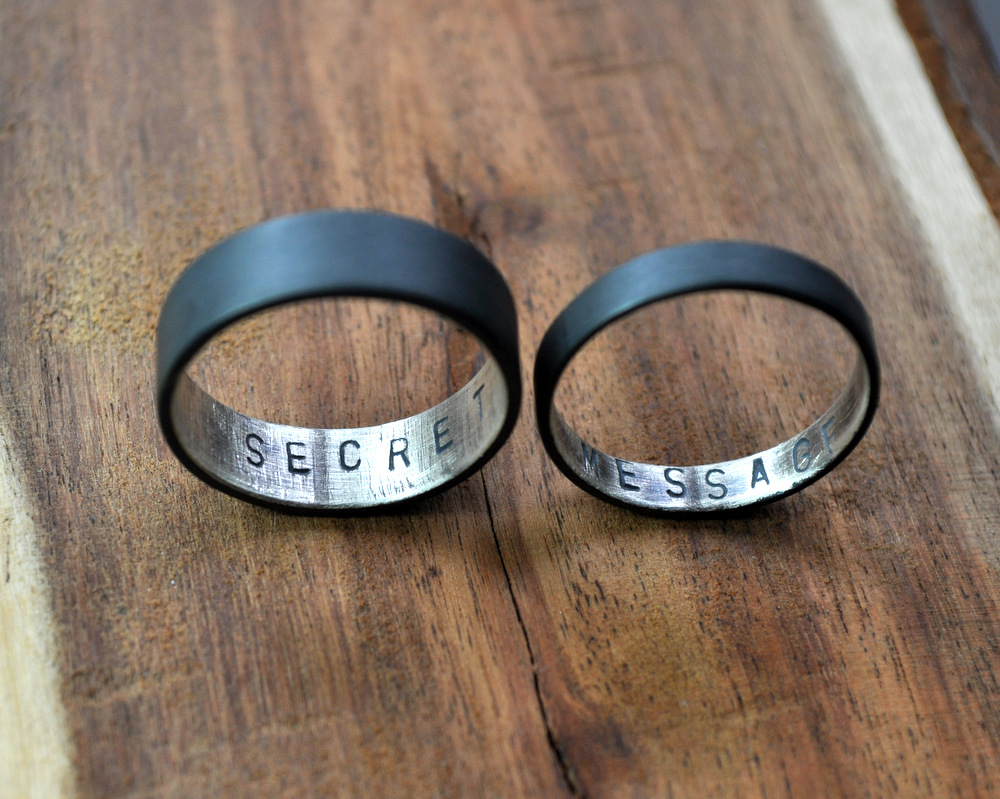 Oxidised Secret Message Ring Set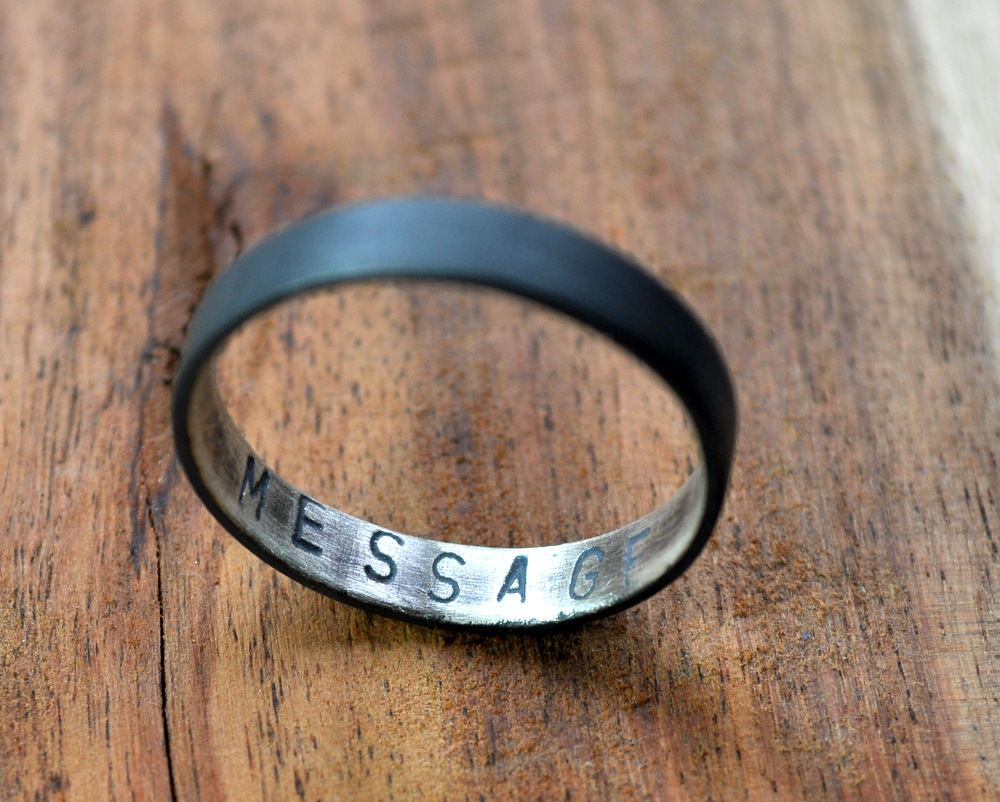 Oxidised 3.7mm Secret Message Ring