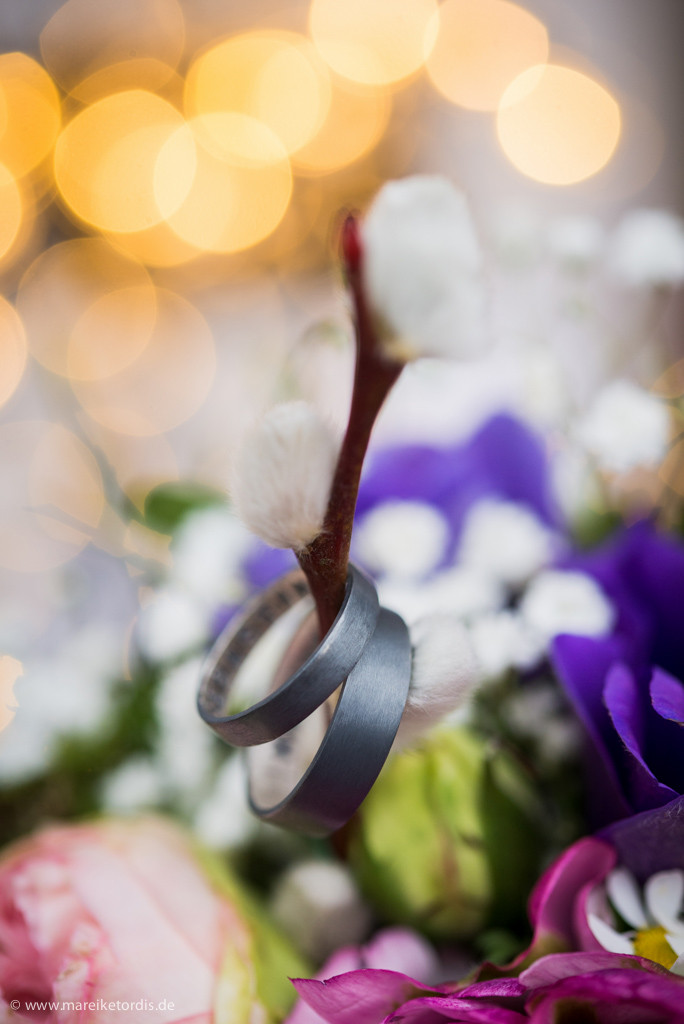 I was looking through our folder of 'happy customer' photos today, and I realised that I never shared these gorgeous wedding shots with you before!
These photos are by Mareike, who – along with her husband Sebastian – chose to buy a set of our oxidised Secret Message sterling silver wedding bands.
I was blown away when Mareike sent me these amazing photos that she took of their rings – and the lovely shot of the two of them on their wedding day, as well!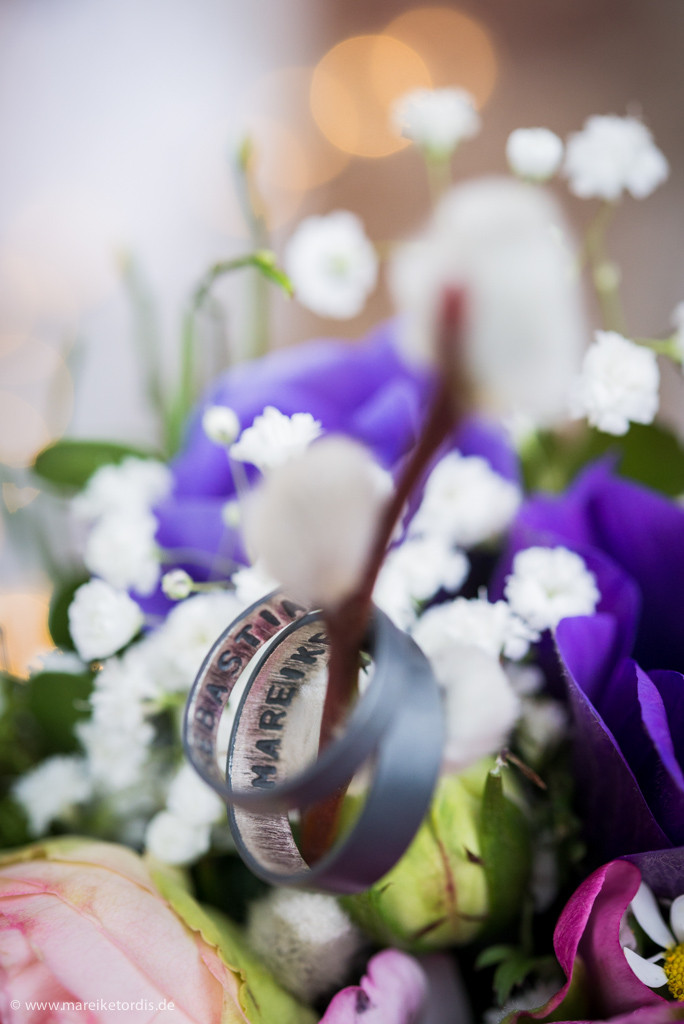 Thank you so much Mareike, (although rather belatedly!) for sharing these photos with us, and allowing us to share them with the world.
You can see all of Mareike's photography on her Facebook page here.
You can purchase these Secret Message Rings in our shop here.