Well hey there!
It has been FOREVER since I did an #EpheriellStyle post, but I managed to throw together this cute outfit to head out today, and managed to remember to rope Nick into taking some shots before I dressed down back into my work clothes 😉
I'm wearing a mix of new and old favourites!
The dress is from Portmans when I got a discount voucher from a friend (never shop there normally because it's pretty exxy, but I like their style!). It's also able to be quite dressy, but I've dressed it down with the addition of my new favourite thing – my SoulTrend tights!
I love these so very very much. I bought them to wear while I practice Yoga (which I did this morning – I threw the dress on over the top when I went out, as I am a firm believer that leggings are not pants).
They are super-comfy, and they just make yoga a bit more fun, bright, and happy.
To tie the leggings to the dress, I pulled this lovely embroidered belt out of my wardrobe. I found it at an op shop years ago for a few bucks, and I think it does the job in this outfit of breaking up the black-black-black of the dress nicely.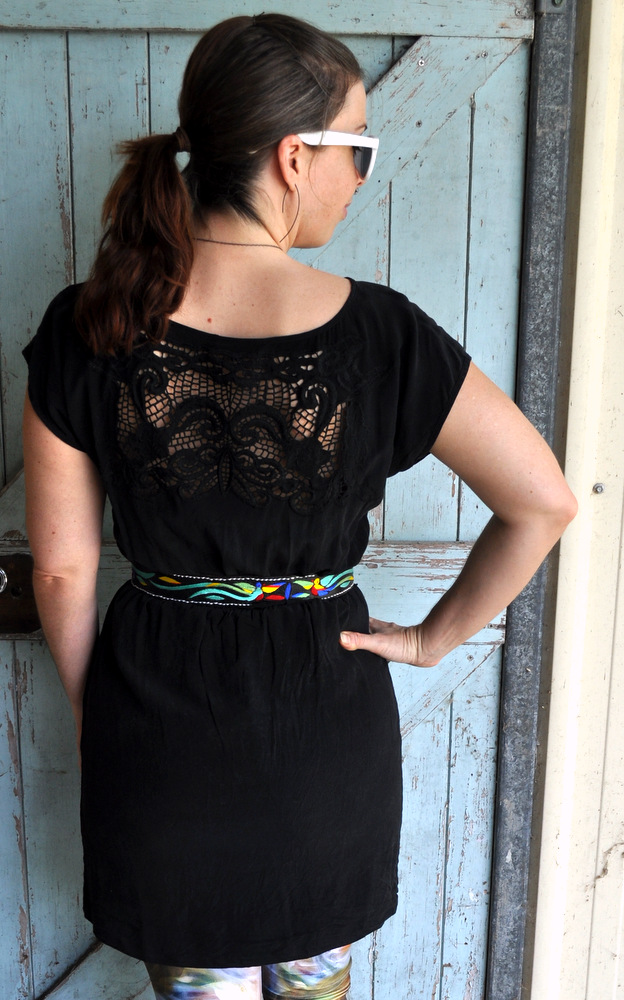 I then popped a few Epheriell pieces on. I'm wearing my ever-present Comfort Fit Ring – with the high shine finish. This is the prototype, and when I made it, I tried it on (as I always do) to see how it felt.
And I fell in love. It's lived on my right middle finger ever since.
I've also got on another fave 'easy-wear' design – the Oxidised Elegance Earrings. These are a staple in my Epheriell Earring rotation.
In this photo I'm also wearing extreme duck-face.
My necklace is part of the Yin-Yang collection, which I've had in the works for a very, very loooong time… and will hopefully have out within the next month!
Hey there, look who's in the reflection…
My tights – by happy coincidence – also compliment my new shiny toes. I'm wearing a metallic blue polish I bought from Sephora in the USA last year, overlaid by the gorgeous Love Sayuri nail lacquer I bought at the BrisStyle Indie Market on Saturday.
Shiny!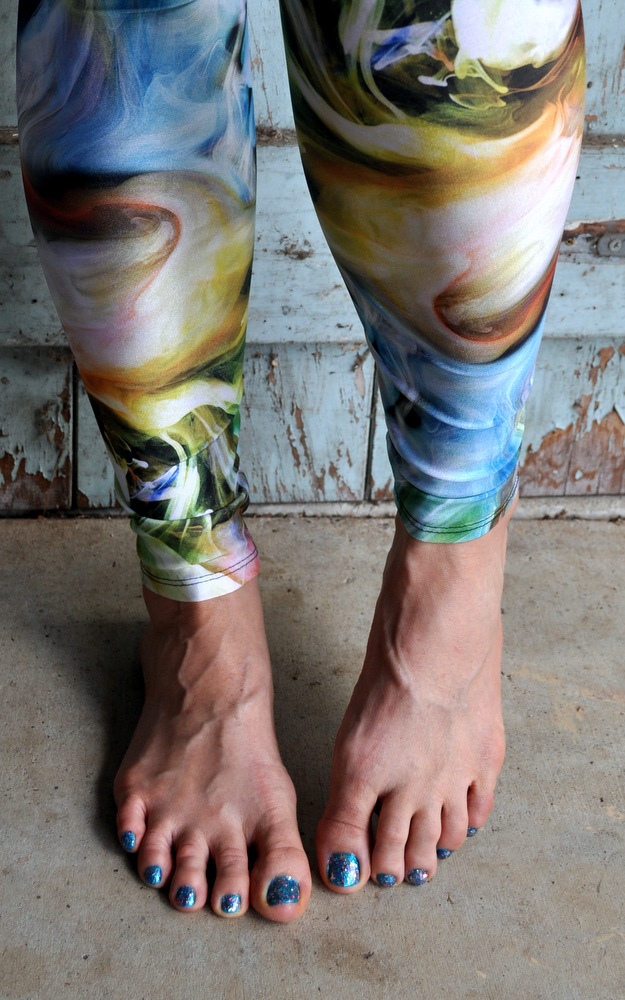 Here's a closer look at the Oxidised Elegance Earrings…
And the Comfort Fit Ring…
Finally, a peek at my modest haul from the market.
The nail polish I mentioned above, by Sayuri. The gorgeous geometric parrot print is by Studio Cockatoo. The adorable birdie scarf was from Alice Nightingale! (I could have bought ALL of her scarves…)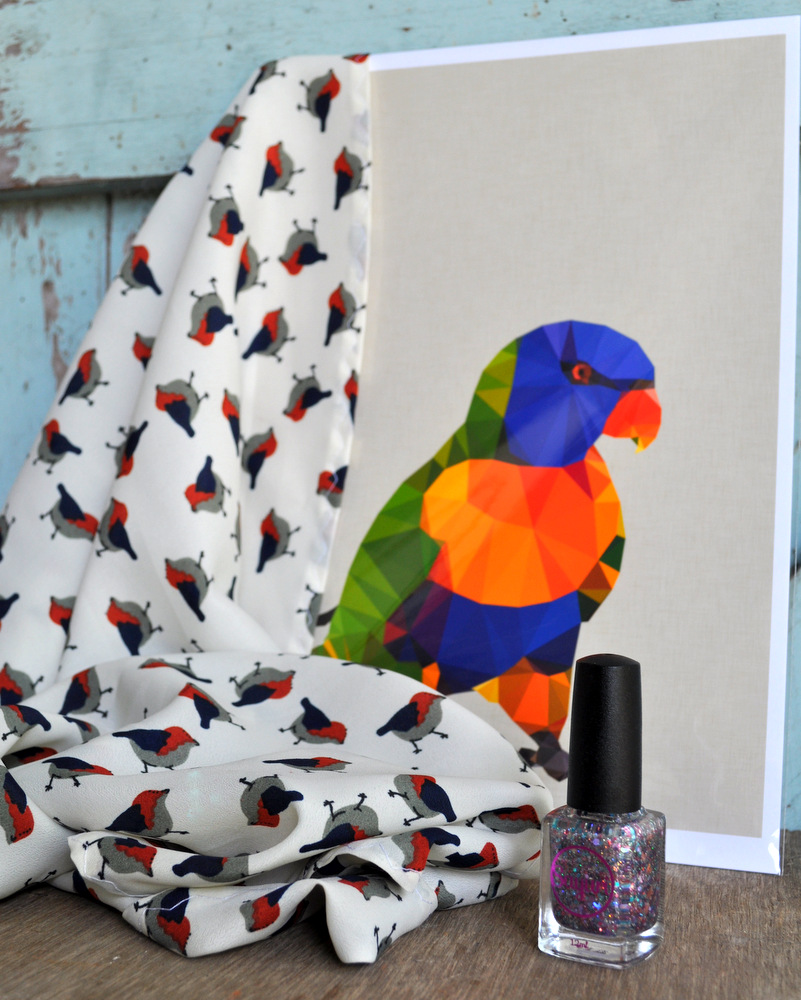 Oh, and the sunnies? I have about 5 pairs of those in different colours. From Kmart. I do try my best to buy handmade and pre-loved, but I have such a bad track record with sunglasses that I just buy cheap pairs these days. Do you tend to scratch/lose/break sunnies too?