I don't know about you, but Christmas has kinda snuck up on me this year. I can't quite believe it's just over 4 weeks away!
With that in mind, I've scheduled 'Christmas Shopping 'in my calendar this week – because I always try to buy from fellow makers, and I know they need time to make and ship the lovely things I buy from them.
So – this is me, reminding you, to start (or finish) that online shopping asap to ensure your handmade treats arrive in time for present-day!
Of course, we'd love it if you chose to give a little piece of Epheriell to someone you love this year – and I've put together a little gift guide to hopefully help you find the perfect thing.
I know that a shop with hundreds of items can be a little overwhelming to browse through so this is a great place to find the perfect gift without having to click your way through our entire store.
Remember – all gifts are sent wrapped and with a complimentary gift note. If you're buying a gift, just leave your message at the checkout and I'll hand-write it on a gift note for you.
---
Your Best Friend
Give to your bestie – and to girls in developing nations who really need help.
Choose a combo from my Etsy-exclusive #MakeForGood range, and your gift is twice as meaningful.
We will be donating 25% of the sale price from each piece sold to Plan Australia's 'Because I am a Girl' campaign. Find out more about it here.

Your Other Friends
These Half-Spiral Earrings are a modern twist on the classic hoop earrings. Perfect for work and casual wear!
Your Sister
The Nested Hoops Necklace is a beautiful, simple, and classic design that will suit anyone who loves silver.
Your Wife/Partner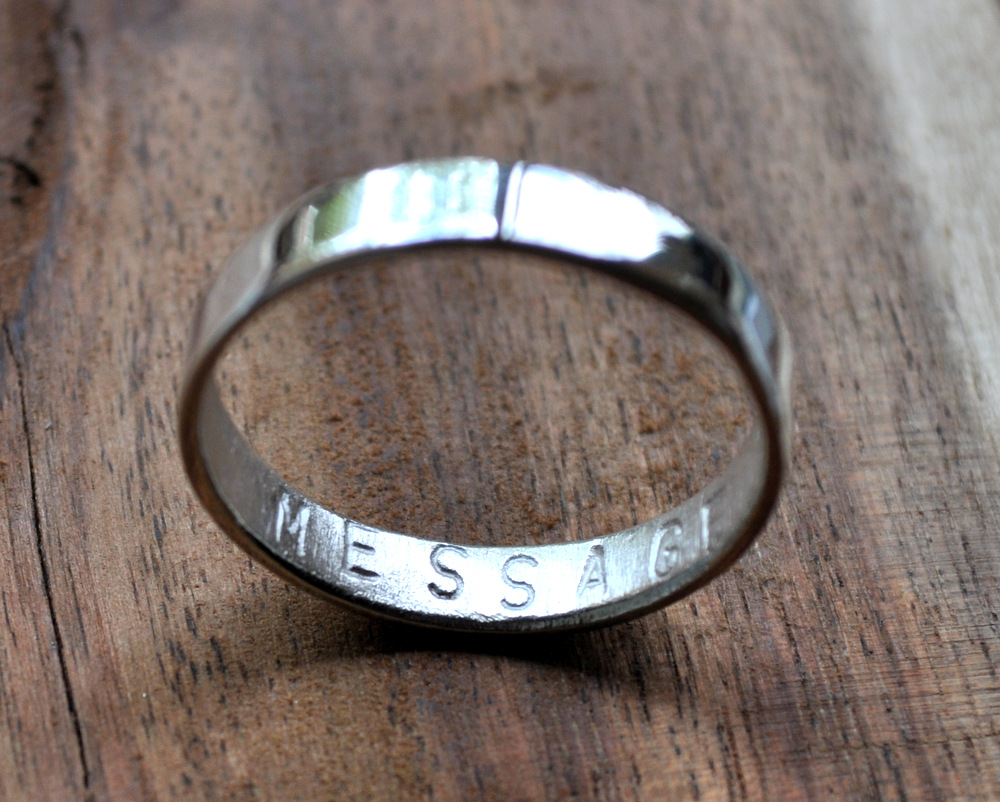 Why not remind her why you love her with this delicate Secret Message Ring. Choose a personal message to have stamped on the inside maybe a special date, endearment, or a phrase that means something special to the two of you.
We married folk (and long-term together folk) always have quirky little 'in-jokes' or words that have special meaning to us, don't we?
(Just surreptitiously 'borrow' one of her other rings to get her ring size.)
Your Husband/Partner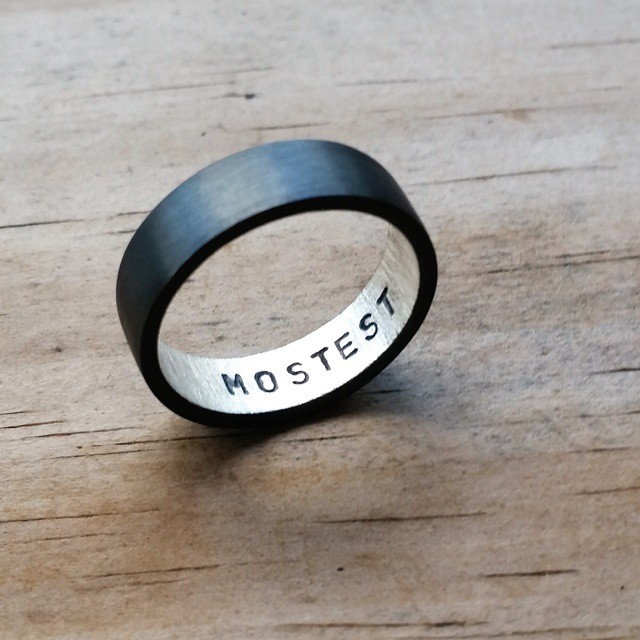 And for the guys – ditto! Why not re-affirm just why you think he's the most awesome guy on the planet and give him a Secret Message Ring so he can carry a reminder of your love with him always? There are high-shine, matte, and oxidised versions to suit any guy's style.
(Just steal his wedding ring to get his size on the sly and it should fit his ring finger on the other hand!).
Your Mum
Classy and elegant – the Single Pearl Necklace will make a gorgeous gift for Mum.
Your Tween or Teenage Daughter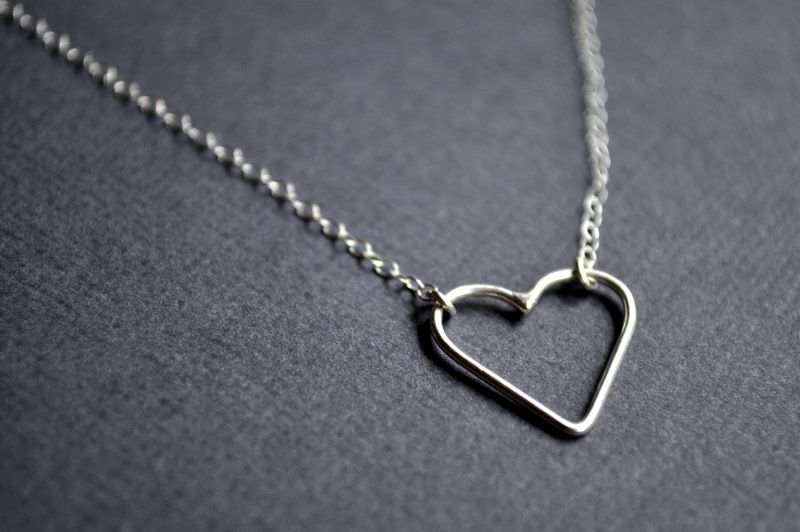 A simple Heart Necklace will show your daughter your love for her.
Your 20-Something Daughter
Two-Tone Geo Earrings – the perfect pair of earrings for a young woman.
Your 30-Something Daughter
This Starburst Ring is available in silver or oxidised silver finishes -it makes a gorgeous statement ring.
Finally a Stocking Stuffer!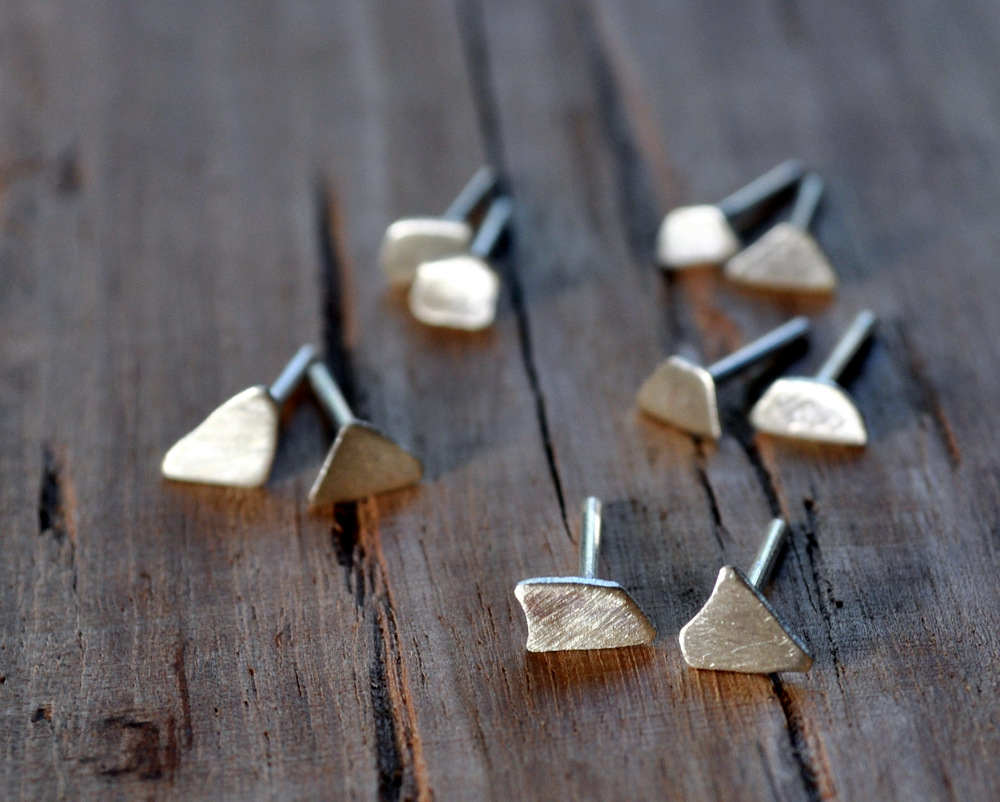 Grab an asymmetrical stud earring or five! Order them in any quantity you like.
---
I hope this has helped you find the perfect gift for the special people in your life this Christmas!
***
**Christmas Last Order Dates**
Australia 10th December
Everywhere Else 1st December
(any orders placed after these dates will NOT be guaranteed to arrive in time for Christmas)