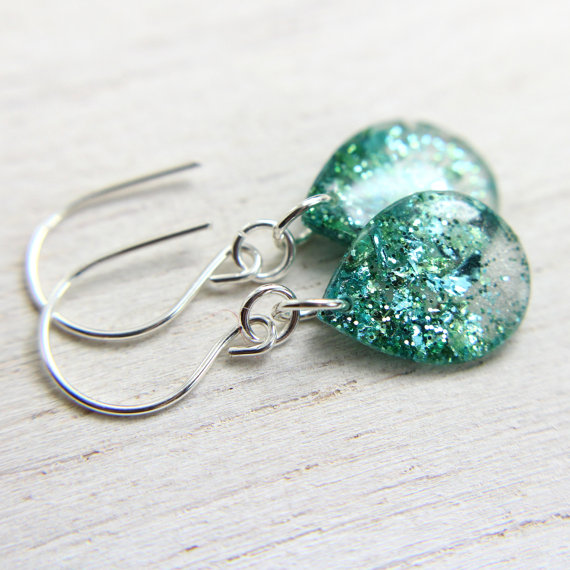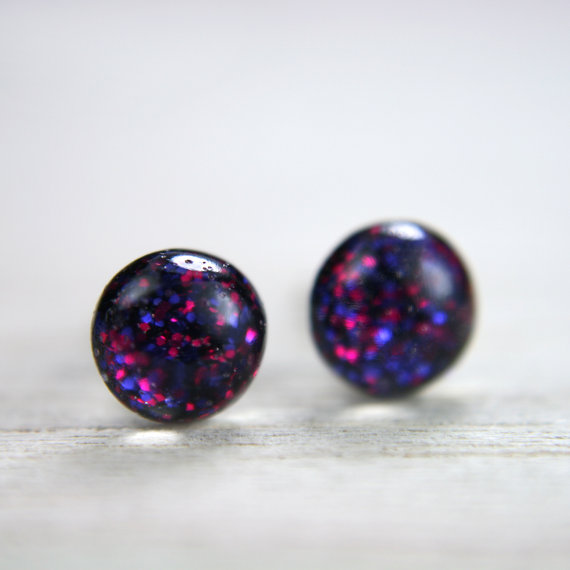 When I stumbled across Tiny Galaxies yesterday, I thought they were the perfect choice to feature this week, since the shiny and sparkly season is upon us.
In fact, I am *this close* to buying a pair of those last earrings there – the silver + glitter studs. Gorgeous!!
Maybe a Christmas present to myself, eh?
I sometimes get asked if I buy jewellery from other people, and my answer is YES, for sure! I only make a very particular style – and while I'm always wearing something of my own, I get attracted by shiny stuff as much as the next woman, and have a rather large collection of other jeweller's work, too…
See the whole range here.