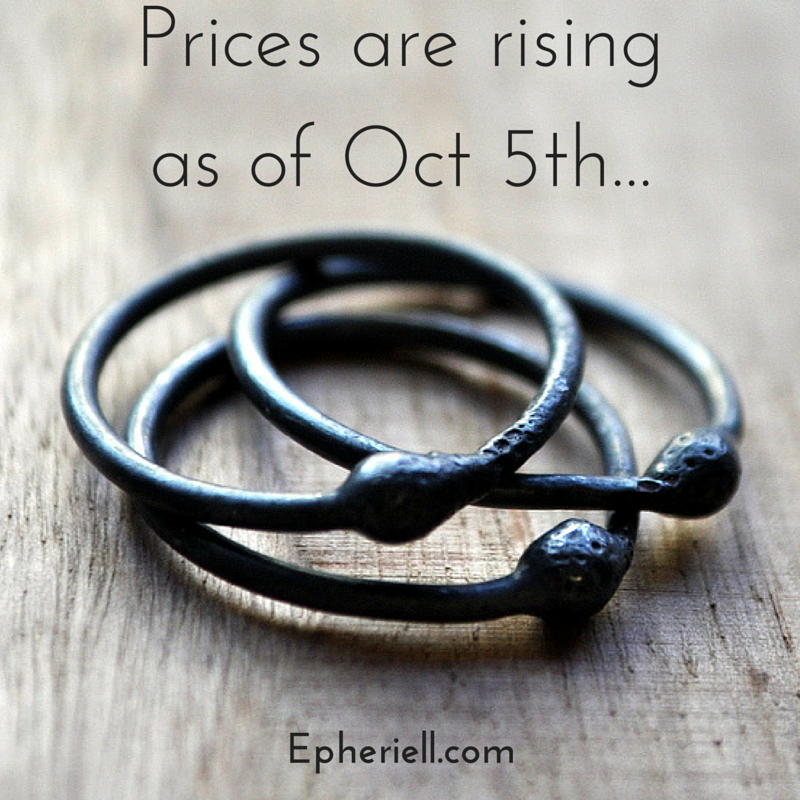 Hello lovely friend,
I know I mentioned this last week, but I wanted to send you a quick reminder that we're overhauling our prices starting October 5th.
The current prices are staying put for another week – but as of next Monday, we'll be starting on our pricing overhaul.
And yes – by overhaul, I mean that most of our prices will be going up. We haven't changed our prices in a few years, and it's time to take a good hard look at them and ensure our prices are where we need them to be for the sustainability of our business into the future.
Huge thanks to everyone who's already placed an order – we've been busy this week – it's like we never closed at all! Thank you!
Long story short – if you want to order something at the current price, get your order in before October 5th!
Head on over to the shop now. Don't be late!
Jess x
P.S. Have you heard of Periscope? It's a way to see the world through someone else's eyes… and I'm going to be livestreaming video from the Epheriell studio on a regular basis. Ever wanted to watch us make your jewellery? Now you can! Just download the app (iphone and android) and look for me – I'm @JessVanDen.