I wear hats. Heck, I live in Queensland, Australia – one of the most sunny places on the planet – so hats are kinda mandatory.
But these are not the sort of hats – alas – that I ever have the chance to wear.
I can, however, admire their beauty, grace, and craftsmanship – and share them with you, of course.
Not only does she make beautiful things, Brianna of Pooka Queen also has THE most stunning photography, don't you think?
I love this peek into her studio, too.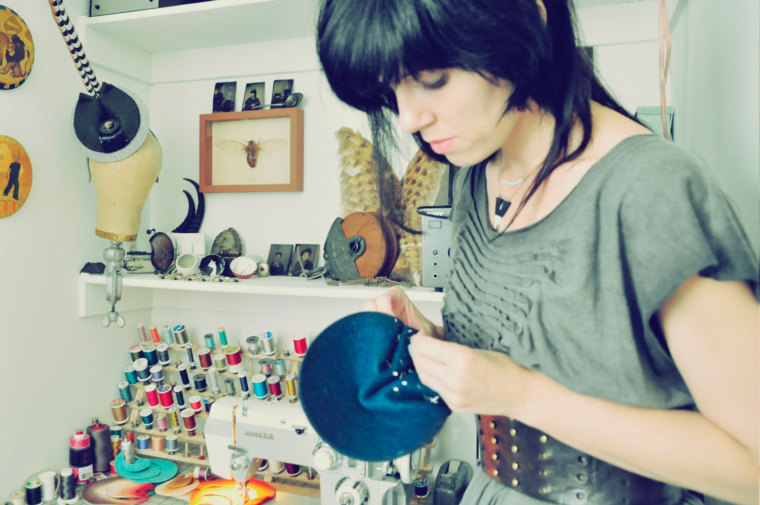 She's also a jeweller, and makes some gorgeous electroformed copper pieces. Check them out – as well as her full range – in the shop here.