Fair warning – if you suffer vertigo, a few photos in this post might be a little challenging!
Last week, I spent a few days up on the Gold Coast for the Problogger Training Day (#pbevent). This was my third year at the conference, and I got to speak this time around, too – which was fantastic.
One of the side perks of the conference was a whole lot of fun touristy activities that Tourism Queensland was kind enough to put on for the bevy of bloggers!
Now, I'm a local South East Queensland girl, but I don't get down from the Sunny Coast to the Gold Coast very often. Why leave one lot of amazing beaches for another, right? Well, I tell you – the Sunshine Coast and Gold Coast are VERY different animals. So, I was looking forward to doing something a bit more 'out there' than I usually get up to here at home.
There were a lot of activities to choose from – but I decided to get on top of the world and climb Skypoint at the top of Q1 tower.
We weren't allowed to take any cameras or phones up there, but I was lucky enough to get a whole stack of photos from the Skypoint crew to give you a taste of what it's like up there. Oh, and I took a few on the inside, too.
So – what was it like?
One word – STUNNING!
Q1 is the 5th tallest residential building in the world, and it has Australia's only beachside observation deck. Yes, for those who don't want to take the step of climbing on the outside of the building like I did, there is a gorgeous observation deck with nice thick glass walls, couches, and wine aplenty. Here I am enjoying that option…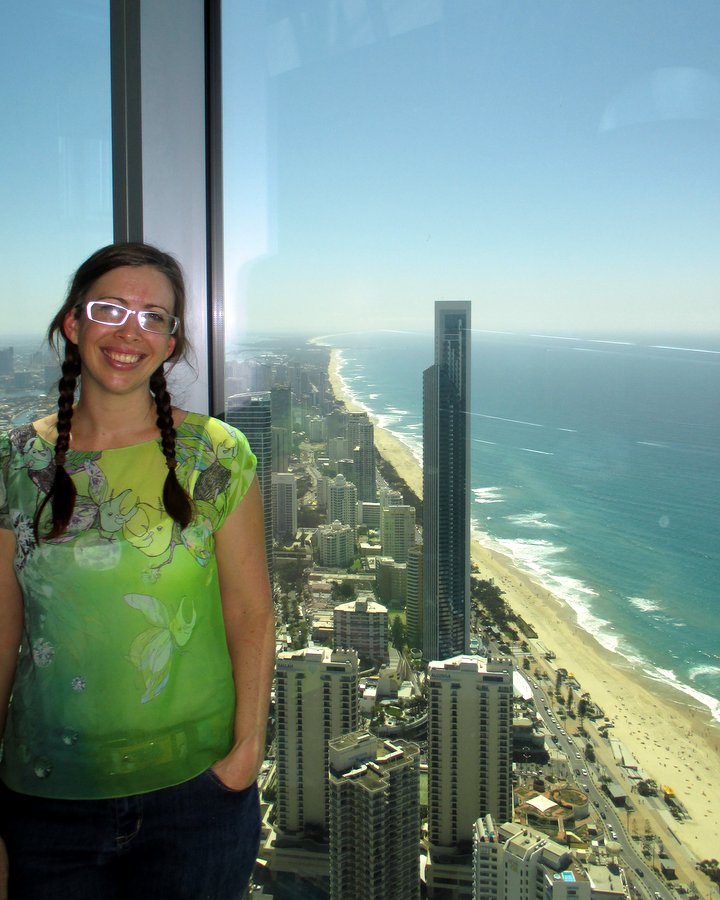 But enough of the inside, let's go outside…
Check out the SUPER SEXY kit they make you wear. Wrraarroorrrr.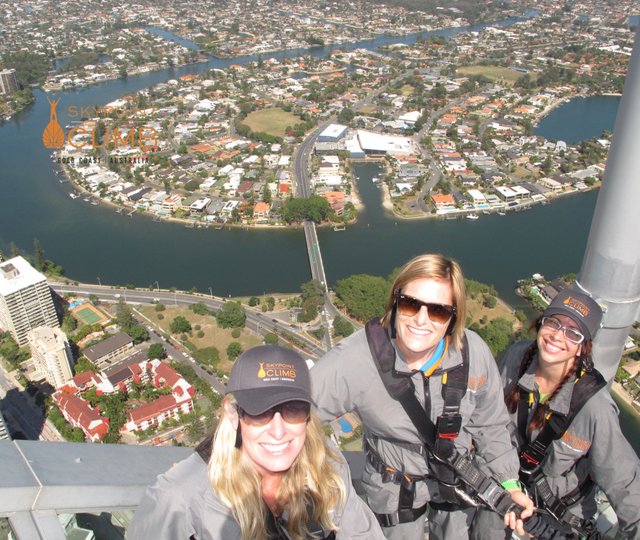 Okay, here's where that vertigo might kick in…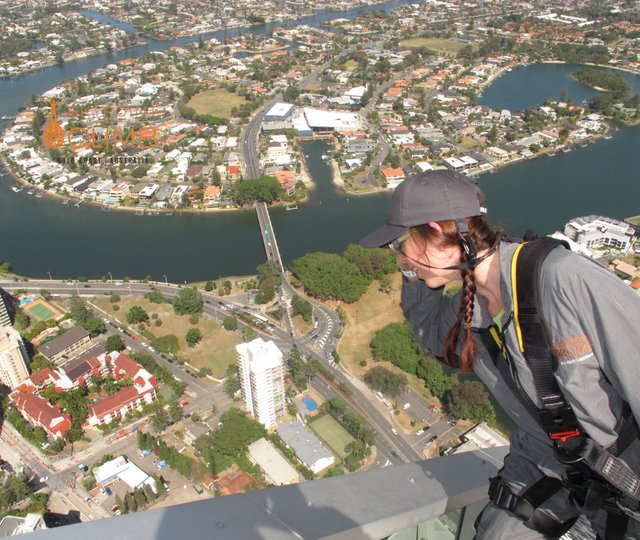 Eeek! Yes, I leant over and looked over the edge. That was the only time I felt a teensy bit nervous, despite being attached to the building by 2 cables that can hold a combined weight of 4 tons.
After that, how about we chill with a nice sunset?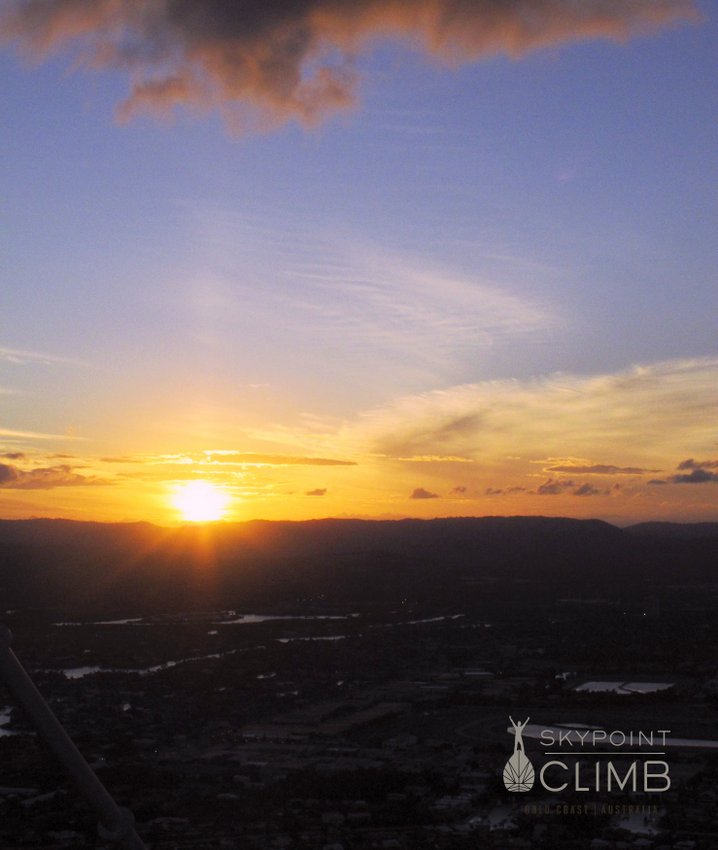 Ahh 🙂
Seriously though, if you like a good view and you're ever on the Gold Coast, I would wholeheartedly recommend both the observation deck and the climb. The climb is pretty short, but the guides have a lot of really interesting patter, and they give you plenty of time to look around and just soak in the sights.
Images watermarked are courtesy of Skypoint. The trip was courtesy of Tourism Queensland. Thanks team!