So, a few weeks back, I shared the first half of my Top 20 Highlights of New York City (in no particular order).
It's time for Part 2!
It really was a whirlwind trip, but we packed a LOT in.
11. The 9/11 Memorial
Oh yes, I remember watching 9/11 happen live. My housemate and I were up late after watching Rove Live… or was it The Secret Life of Us… can't remember… and the news was still on. Normally we would have turned it off and gone to bed, but not that night.
We sat there in increasing horror over the coming hours, wondering if it was the start of WWIII. No joke. It was all so confusing, such a mess – no one knew what was really happening. But watching those two huge buildings – with thousands still trapped inside – fall, was one of the most horrifying and vivid moments of my life.
If you were watching, I'm sure you felt the same.
So, visiting the 9/11 memorial wasn't a happy time, but I am glad to see what they've done with the space. It's peaceful, beautiful, and respectful of those who lost their lives. I was not so impressed with my fellow tourists, though. There were an awful lot of 'happy smiley' selfies and other photos going on, which just felt plain wrong. I got Nick to take the photo of me there not so much as a 'hey, here I am' tourist shot, but more as a reminder of how the moment felt. I don't know if you can see it on my face, but it was a solemn feeling, for sure.
12. The Architecture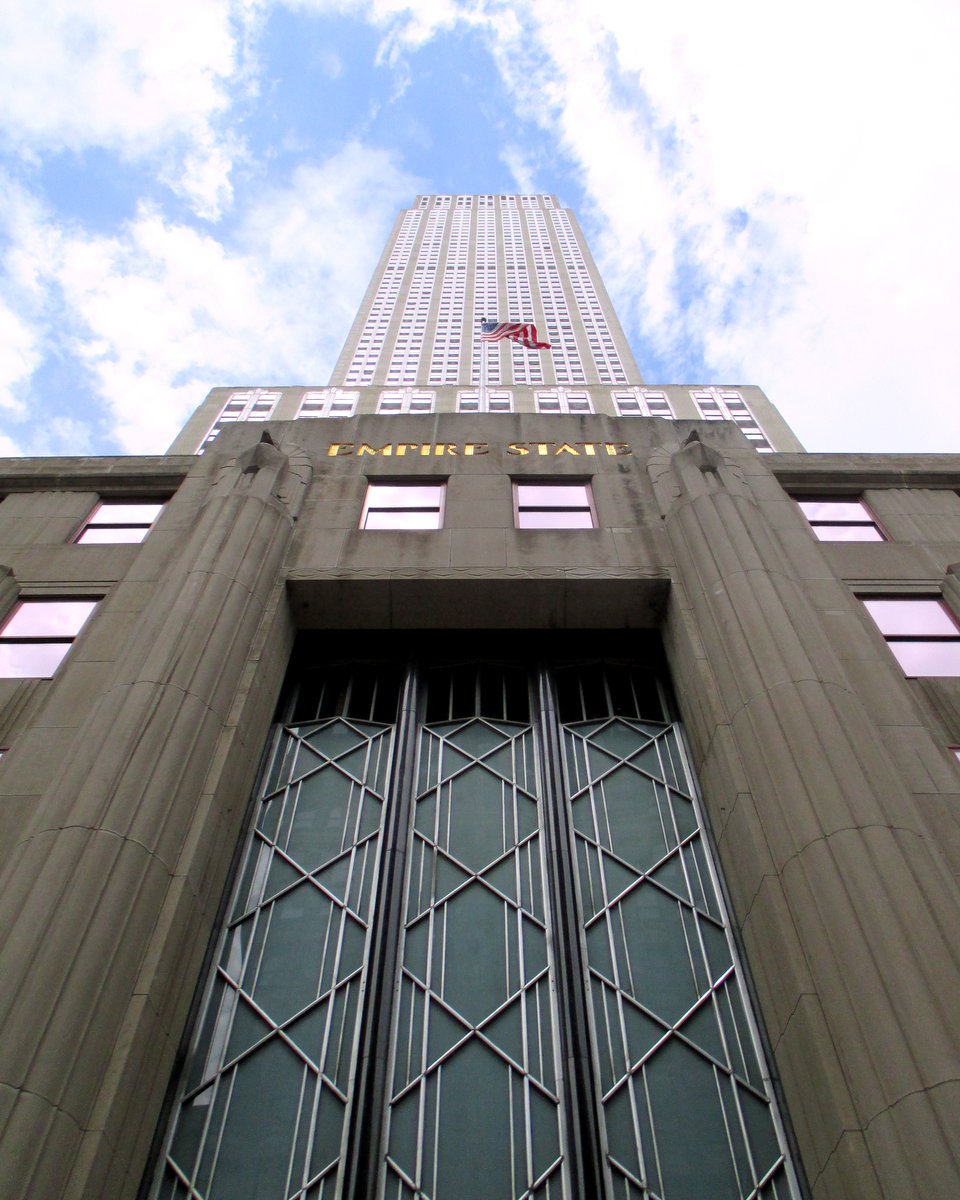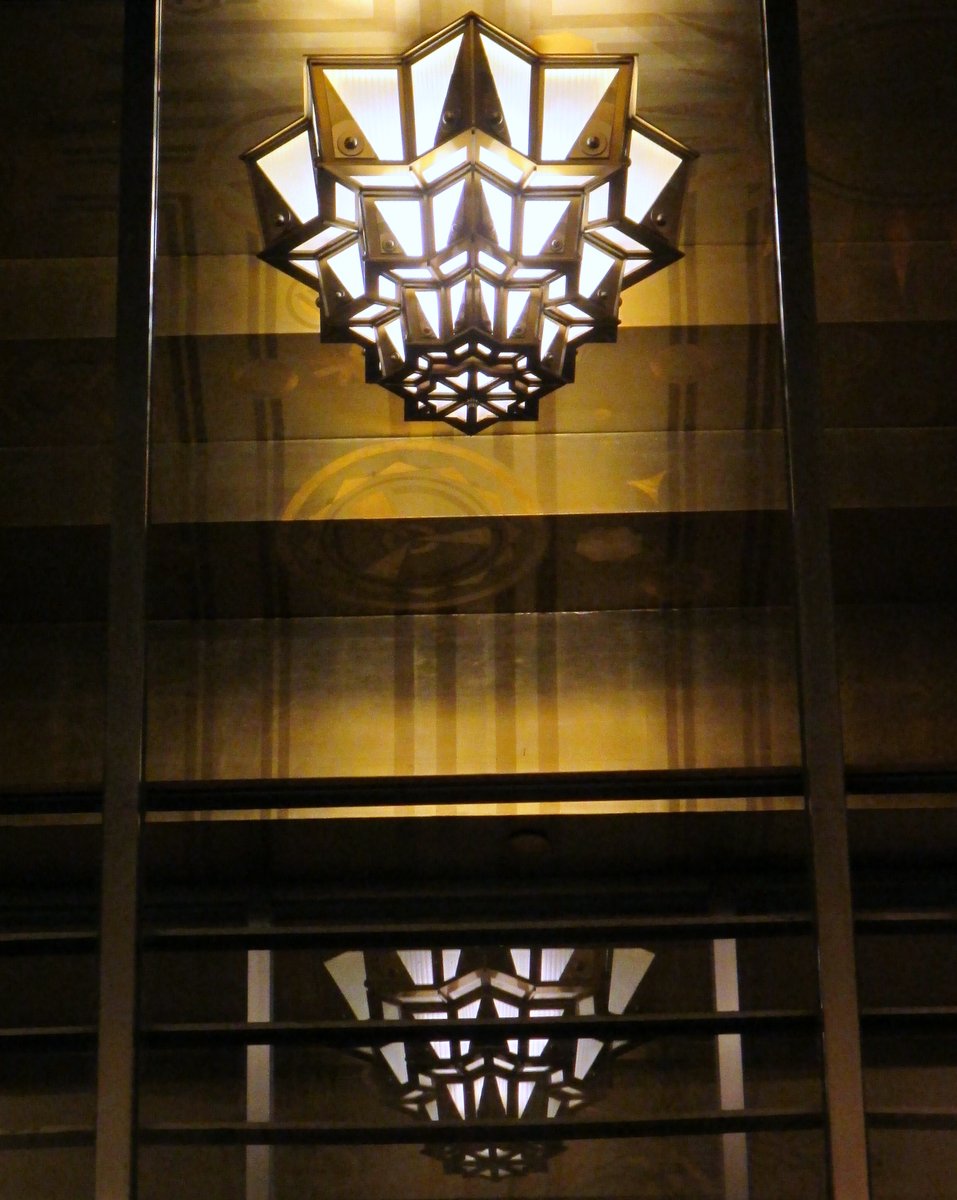 That first photo of the Empire State Building is one of my fave shots from the New York leg of our trip. Such a stunning art deco building! The chandelier above is from the Empire State, too. I'm so glad I got to see it now, after it has been restored to it's former glory.
Overall, the thing that really sticks with you about NYC are the BUILDINGS. They are just endless, and huge, and I don't think there is anywhere else on the planet that's quite the same.
13. The ABC Shop
I spent a day during my NYC visit being shown the sights by my friend Megan Auman. She calls me the 'Australian her', so conversely, I shall dub her the 'American me'.
We had an awesome time (despite horrid weather!) and she showed me some FABULOUS shops that I never would have found by myself. ABC Home was one of them.
One of the most amazingly merchandised stores I've ever seen, and full of beautiful things.
Girl, I'm still down with that 1-month 'artists retreat' in NYC if you are… call me… ;D
14. Chelsea Market
We did a 1-2 combo of the Chelsea Market and the High Line – both definitely must-sees! I wish I could have spent all day here, taste-testing and generally browsing, but we did a flying visit.
I did get to try Horchata for the first time (nice but a little strange), as well as some delicious quesadillas!
I also saw the first of many Anthropologie shops over which I drooled during our trip.
15. Top of the Rock
On our last night in NYC, we figured we should round out our traditional tourist experience and head up to a viewing deck at sunset.
We chose to go up Top of the Rock rather than the Empire State Building, because I wanted to actually SEE the Empire State Building. However, be warned – if your favourite New York building is the Chrysler Tower (like mine is) you can only see a bit of it from up here – it's mostly blocked by a different building. Darn!
However, that aside, it was a gorgeous sunset, and we got to see the whole of Manhattan laid out below us. You really get a feel for how big Central Park is after you see it from up there!
16. The Met
I was a pretty crap artist in NYC – only visited one gallery! However, I'm glad it was the Met (though I would have REALLY liked to have visited MoMA too) – it reminded me a bit of the V&A in London (which I LOVED) – kinda an ecclectic mix of art and design.
We didn't see all of it, as we got there after a long, long, LONG walk from the bottom of Manhattan, but it was worth it to get in there for a few hours.
17. Wholefoods
Oh my gosh, Whole Foods, how I love thee – let me count the ways.
Seriously – I know you Americans think Whole Foods is expensive – but the prices you pay in there, for AMAZING produce, are pretty much what we pay here in Australia for average/poor produce.
If I was a hipster New Yorker I would only buy from Whole Foods, and snub all other grocery stores forever.
I mean, as you can see, they have a whole section of coffee beans… and a COOKIE bar, people! Sure, I try to avoid wheat-based foods, but even I could appreciate the cookie bar goodness.
18. Our Apartment
We used AirBnB to book an apartment to stay in for our whole time in NYC – and man, was that the BEST choice ever.
We stayed in a little place on the edge of Chinatown – almost in SoHo – and it was perfect! We were less than 5 minutes walk from 4 major subway routes, and it was so easy to get around.
Also – having your own little oasis of space in NYC is a must. Especially for a country girl like me, a big city like that can get super-overwhelming. Having a whole apartment – with a kitchen, bathroom, lounge, and just the little touches of being surrounded by a real person's stuff, was gold.
Our host, Mari, met us when we arrived, gave us some info and the keys, and we didn't see her again. I actually know 2 other people who've stayed in the same apartment, and they both had a great time too! Definitely consider booking via AirBnB if you visit – because let me tell you, accommodation costs in NYC are STEEP.
19. The National in Concert
I wouldn't call myself a huge fan of The National – but I was looking for a gig to go to while we were in NYC, and this came up. It was actually on the first night we arrived, so I figured it would be a fun way to really dive into the trip!
It was pretty cool – in a HUGE stadium in Brooklyn. Great visuals to accompany the music, too!
20. Grand Central Station
Finally – Grand Central Station! Such a gorgeous place. I loved the main atrium area – the constellations are on the ceiling. I can just see people running around here in their 1920s cloche hats… it felt very Art Deco 1920s to me.
And that's it! My favourite parts of our NYC trip.
I definitely want to go back there one day and explore beyond the typical tourist spots.
If you've been to NYC, I'd love to hear what your favourite parts were so I can tuck them away for future reference.