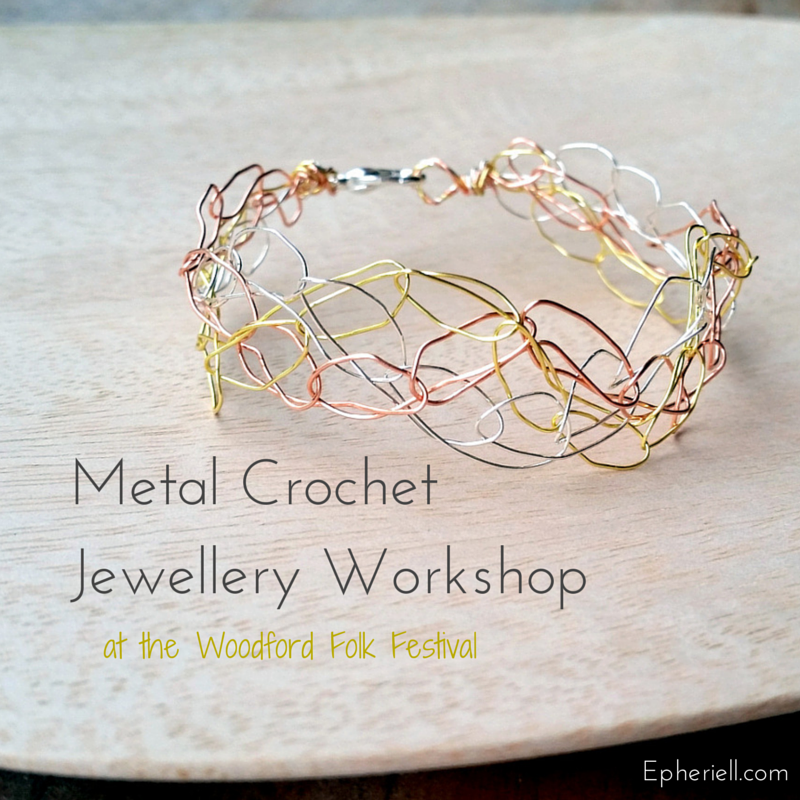 Welcome to those who joined us for the Metal Crochet Bracelet workshop at the Woodford Folk Festival!
If you'd like to get a copy of the instructions for this workshop, click the link below to download the instructions as a pdf:
How to Make a Metal Crochet Bracelet Instructions by Jess Van Den of Epheriell
If you joined us for the workshop, I'd love to see what you've created! Share photos of your bracelets on social media using the hashtag #Epheriell so I can take a peek.
I hope you enjoyed the workshop!