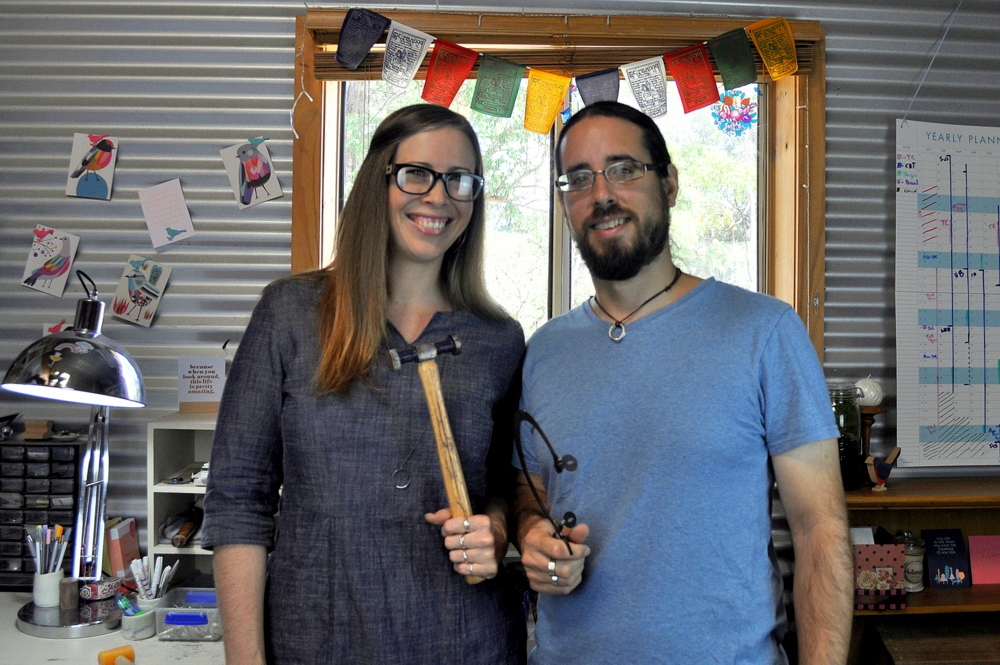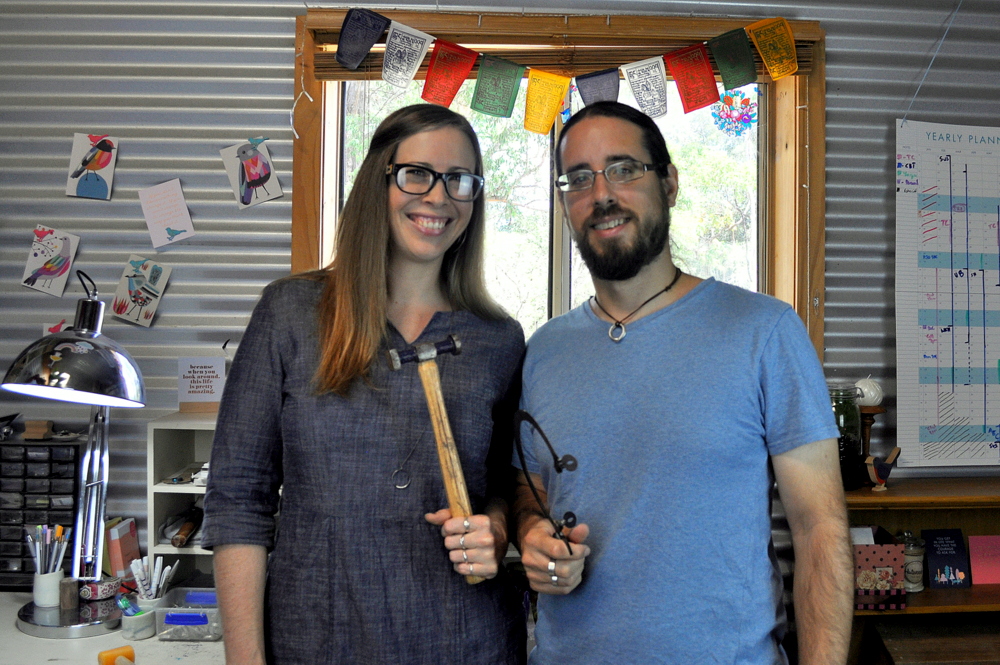 Happy 2016 from Team Epheriell!
Nick and I had an excellent break, including our stint teaching metal crochet jewellery workshops at the Woodford Folk Festival, and an epic Star Wars Marathon (all 7 movies!) over a weekend. (How awesome is Rey?).
Now, we're back in the studio, and are happy to already have orders going out the door!
So, what's happening around here in 2016?
Well, we're planning on building a house (!) so that's pretty darn exciting. It means that once we have the house, we can turn the shed into a dedicated studio for both of us, instead of poor Nick having to do a lot of his work outside (still in the shade, but some days you just need that air conditioning!).
I plan on sharing snippets of our house-building journey with you all! If you have any advice, I'd love to hear it – it's the first time Nick or I have built (well, we're hiring builders, but you get the idea) so any words of wisdom are welcome.
I'm also starting a 6-month yoga teacher training course in February, to learn more about one of my passions, and get my qualification so I can start sharing my love of yoga with others.
Business-wise, this year we're still committed to making beautiful recycled sterling silver wedding rings for people all over the world, as well as our range of modern, simple everyday jewellery.
We've decided to institute something fun for our Silver Service subscribers – every month, we're going to have a subscriber-only special! This will be available exclusively in our store here on Epheriell.com.
It might be one piece on special, a whole range, or maybe even free shipping. Who knows? It's out way of thanking you for supporting us.
This month – we're offering 30% off all of our Urban Eco Earrings – a perfect excuse to stock up on new designs for yourself or as gifts for the stylish ladies in your life.
If you're not already a member of the Silver Service, you can join us by clicking here. You'll not only get access to our monthly specials, you'll also get 10% off your next order with us here on Epheriell.com.
Here's to an awesome year for us all!
Jess x