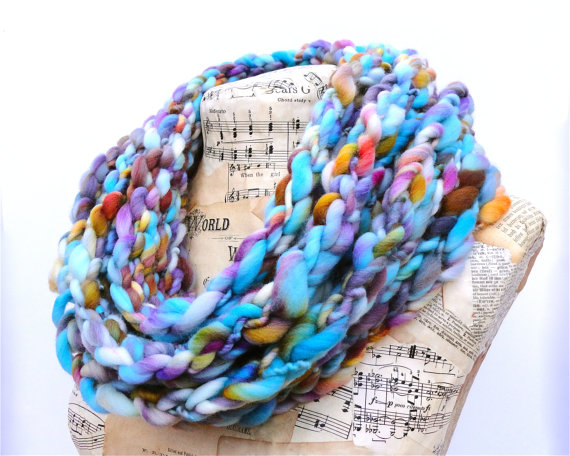 I know it's coming on to Summer here in Australia, so my chances of needing one of these amazingly gorgeous scarves any time soon is pretty remote (unless I go ice skating) but I couldn't help but share them with you all today.
I was captivated by the chunky knit, the stunning colours… they are just so beautiful to look at, I can only imagine how snuggly and lovely they are to wear.
These are all made by Lara from handspun knits, and you can see the entire range (there are MANY more) in her store Audrey Knitted.