Saturday was a most lovely day.
Nick and I set up our handcrafted stall at the BrisStyle Indie Market (Nick cut and finished all those bits of wood from fallen branches/cleared trees from around our property), spread out the moss and birdies, and, of course – the jewellery!
Luckily, I managed to snap a few quick shots with Nick's phone before the customers descended… because quite a few of these pieces were sold by the end of the day.
I got the chance to meet some new friends (hi to all those who introduced themselves!) and catch up with some old friends and customers, too.
I have to say – I loved seeing people walking away wearing a new piece of Epheriell jewellery – something I rarely get to enjoy selling online!
I also got a few snaps of a few of my market friends + neighbours.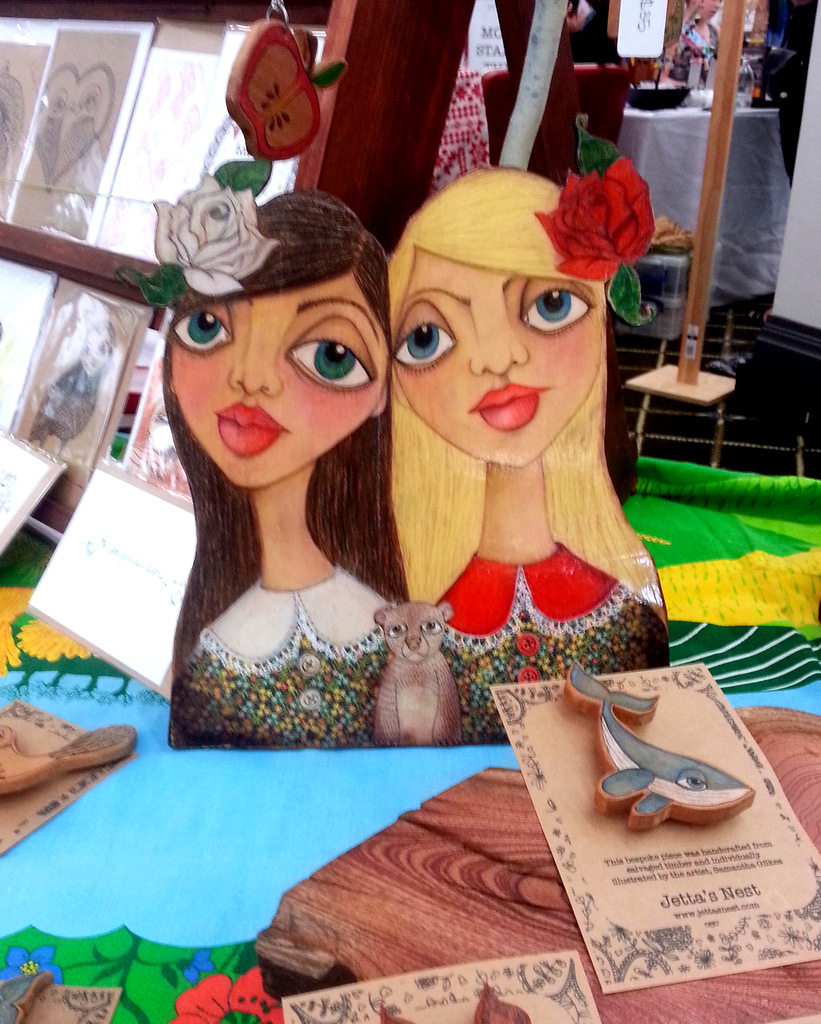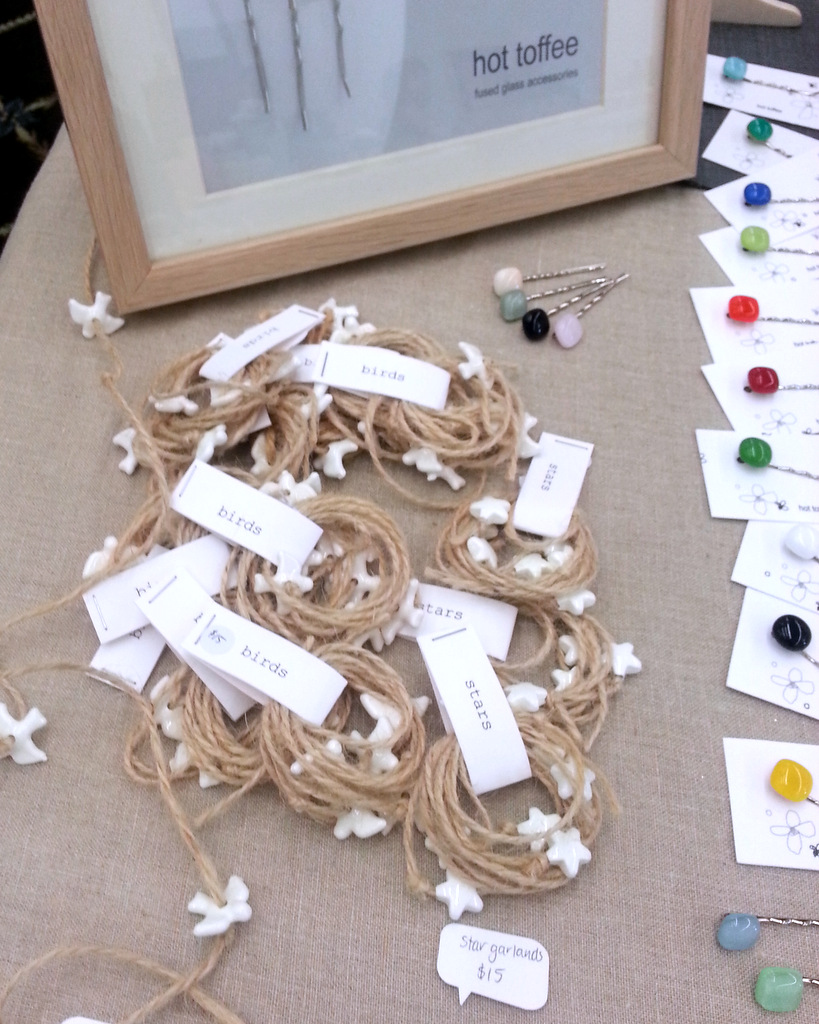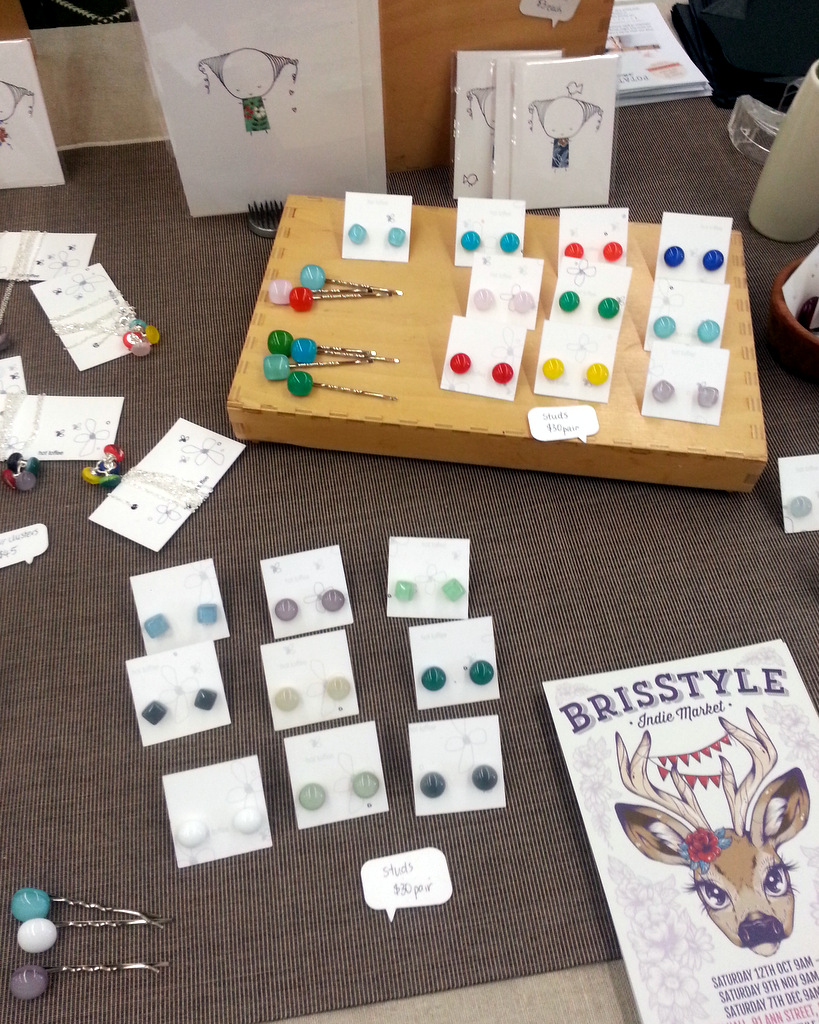 I really enjoy doing this market – it's such a nice atmosphere, in a lovely venue (outside out of the weather!) and with the Shingle Inn coffee right next door, live music… well, let's just say I'm looking forward to the next 2!
Maybe I'll see you in November or December?