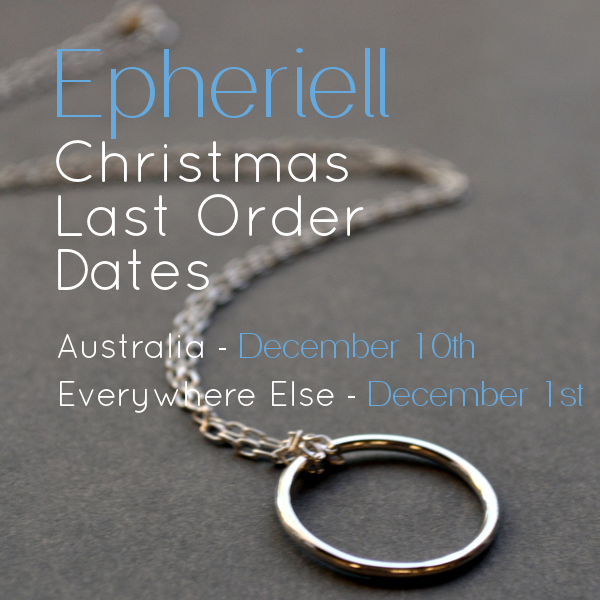 I can't believe it's already time, but it is – time to announce our last order dates for Christmas!
They are the same as previous years, for those of you who've been around for a while (you awesome person, you).
 **Christmas Last Order Dates** Australia – 10th December | Everywhere Else – 1st December.
Any orders placed after these dates will NOT be guaranteed to arrive in time for Christmas.
So, if you've got your eye on something of the Epheriell variety for a loved one this year, it might be time to put your order in.
You might like to check out last year's Christmas Gift Guide – the new one for 2014 will be out in a week or so. (Some of the items in last year's guide are no longer available).
Nick and I are all geared up for a super-busy November and December – finishing off with week at the Woodford Folk Festival teaching metal crochet jewellery classes! It's going to be an awesome few months.
I hope we have the opportunity to craft something beautiful and timeless for you or someone you love this holiday season.
Jess x